KAOS GL: In 2017, Media Depicted LGBTIs as "Guilty"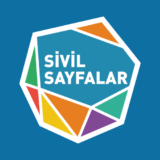 Sivil Sayfalar
02 Mart 2018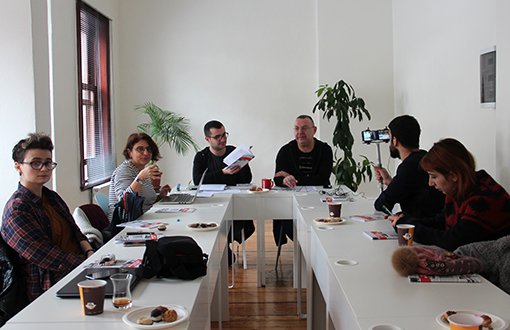 According to KAOS GL Association's 2017 Media Watch Report, LGBTI rights were paid regard in only 46% of the news. Discrimination, hate speech and prejudice prevented LGBTI+s' presentation in media.
22 February 2018
KAOS GL Association published their 2017 Media Watch Report. According to the report, in 54% of the news LGBTI rights were violated or the content helped feeding prejudice among the society.
Ali Özbaş, Aslı Alpar and Yıldız Tar conducted the research for 2017's report.
To reach the entire report: https://bianet.org/system/uploads/1/files/attachments/000/002/062/original/KaosGL_medya_izleme_rapor%28web%29.pdf?1519205999
Ali Özbaş emphasized the increasing of neglection and censorship in media and indicated that the media usually reported hate attacks only as a judicial case and ignored its social dimensions.
"LGBTIs are not presented as subjects"
Yıldız Tar said: "Journalists in Turkey use a language which does not regard LGBTIs as subjects and by sustaining a system excluding LGBTIs, a discriminating ideology against LGTBIs gets settled."
2704 texts were analysed within the frame of the research that examined printed media with over 20 different variables. While 1579 (58%) of them were published in national press, 1125 (42%) were in the local news.
In 316 (12%) of the texts, LGBTIs were not the subject, they were only represented by their names. After excluding these, only 2388 news, interview of columns included LGBTIs.
In 2017, 46% (1097 texts) of the news, interviews or columns followed rights' journalism principles. However, in 1291 texts, LGBTIs' fundamental rights were violated, a discriminating language was used.
LGBTIs were mentioned mostly in political news. This was followed by the news related to hate crimes.
Only 80 news mentioned struggle methods against rights violations. When looking closely into 1097 texts as part of rights' journalism, 851 (78%) of them did only with being respectful to fundamental rights of LGBTIs.
In only 15% of the 361 texts evaluated within the frame of rights' journalism, discrimination and hate attacks directed at LGBTIs were visible.
Views of LGBTI associations on LGBTI rights had media coverage only in 73 texts. This corresponds to 3% of the news.
14% of the news was targeting
86% of the news, which was not evaluated within the frame of rights' journalism, targeted LGBTIs. In 680 texts (28% of the whole texts) included hate speech.
In 328 texts, LGBTI communities or associations were targeted. In 668 texts (27%), being lesbian, gay, bisexual, transsexual or intersex was depicted as "crime". In 462 texts (19%) LGBTIs were pointed as immorals.
In 97% of the news, which was not evaluated as a part of rights' journalism, there was prejudice against LGBTIs.
Most of the news is from Bursa, but…
LGBTIs were mostly mentioned in the local news of Bursa. Bursa is followed by Antalya and Istanbul. Upon examining the distribution of the news in Bursa, it could be seen that many of them contained rights violations or prejudices directed to LGBTIs.
The report analyses many other variables, too.