'There Is Pressure, Yes, But There Are Also "Leaks"'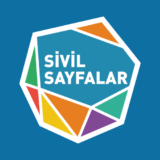 Sivil Sayfalar
07 Kasım 2022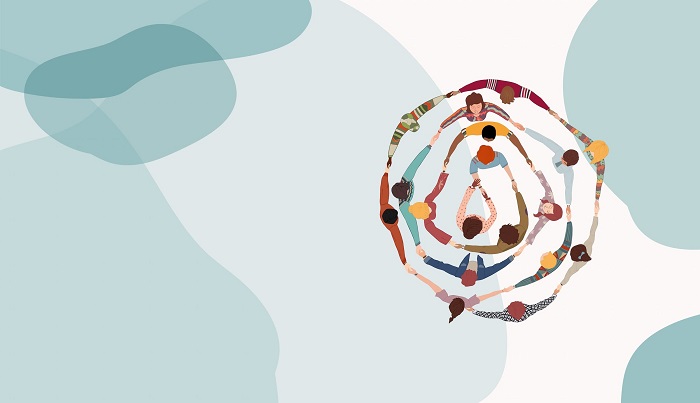 Rümeysa Çamdereli from Havle Women's Association about the results of the 'Future of Civil Society: Civil Society Needs and Motivation Research' conducted by the Civil Society and Media Studies Association.
What is the most important output you remember from the 'Future of Civil Society' research? What does it tell you?
I have been in civil society for a while. It would be fair to say that I do not attend a meeting where the phrase 'civil society is under pressure' is not used, especially in recent years, but as far as I have seen in the study, this is a somewhat less common thought than I expected. Only 53.8% of the participants said that civil society is under pressure, while women and youth are more insistent on this issue.
The work we do at Havle Women's Association is relatively less 'reasonable' and often draws criticism. For this reason, as an extension of social pressure, we especially feel the pressure of the central government. However, we often talk about the problem of being stuck in this discourse. There is pressure, yes, but there are also 'leaks'. Despite all the pressure, non-governmental organizations and feminist organizations that work for gender equality persist in their activities. It will be better for us to establish a language that emphasizes the insistence and motivation here.
Our starting point has always been to be involved in the feminist movement with our differences and to see the differences within ourselves.
Another prominent issue in the research is the obstacles faced by institutions. What is the most important obstacle you have experienced institutionally?
Like any institution, financial barriers are also very painful for us. However, it is also very problematic for us that financial obstacles reach a point that determines all our activities. We are close to the danger of becoming an institution that works only for financial resources and we are constantly trying to take measures to avoid such a situation. Fundraising strategies such as philanthropy are not a sufficient answer for relatively less 'collective' institutions like ours. The solution is to find models that will better direct our own resources, including our own human resources, but we are still in search.
Apart from all these, inclusivity and horizontal organization are our most fundamental issues. Our starting point has always been to be involved in the feminist movement with our differences and to see the differences within ourselves. Here, too, it is the most critical point for us to reconstruct a structure that sees all our differences and changes accordingly. I think that this point has been seriously missed in civil society. Either there are 'institutions' that we feel as if they are not made up of people, or there are a group of people we feel we will never get a consistent response from. I can say that we are trying to develop a way to this.
'Now "Even" In Europe There Is An "Unease"'
It is possible to say that the results of the research are somewhat 'pessimistic'. How is it possible to work in this atmosphere and look to the future from here?
There is pessimism in almost many areas in Turkey. Of course, it is not possible to expect civil society to be free from this. Especially the events that radically negatively affect our advocacy activities, such as our withdrawal from the Istanbul Convention, increase our pessimism, but I think it is necessary to look at the situations in other countries at this point. Activists in almost all countries in the world are experiencing what we are experiencing in different dimensions. Now 'even' in Europe there is 'unease'. One of the best skills of the feminist movement for years has been the development of mechanisms to enable international solidarity. What I mean by the mechanism is actually areas of learning from each other. We all continue our work and our lives by developing many solutions in our daily life. Sharing these solutions and guiding each other is the most promising thing for me. We must not lose this.
Click here to access the report summary.
*This content has been prepared in cooperation with Havle Women's Association within the scope of Future of Civil Society Project.