A More Easily Consumable Version of Academic Knowledge: Daktilo 1984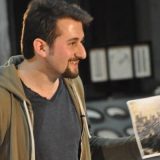 Mehmet Emin İlbeyli
17 Haziran 2021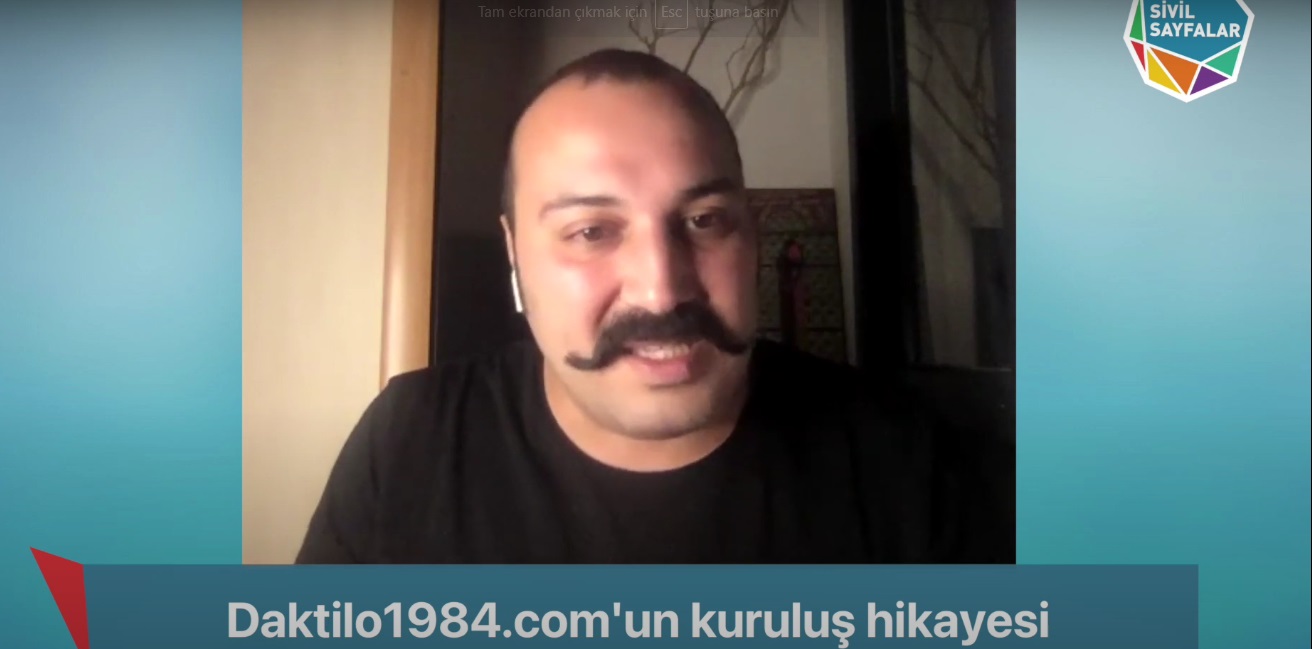 We've talked with economist Enes Özkan, one of the founders of Daktilo 1984, about the establishment story of daktilo1984.com as well as its publishing policies and about pluralism in the civil field. Özkan says: "As Daktilo1984, we turn academic knowledge into a more easily consumable version and present it that way. Besides, we produce content that is far above the average of a standard newspaper report."
Can you tell us a bit about yourself?
I work at Istanbul University, I am an economist. At the same time, I've been trying to be in service in the field of publishing and in other fields by publishing magazines, helping various activities of publishing houses etc. for many years in Turkey. I work mainly on economics but due to the special conditions of Turkey, we are also working more on macroeconomic issues. I am also one of the founders of Daktilo1984.
How has the founding story of Daktilo1984.com begun?
We were actually publishing a magazine before, its name was Liber Plus. We stopped publishing that magazine after a while, as magazine publishers and journalists know, these publications are really difficult to distribute and organize. Publishing the magazine and thinking about making a contribution to the literature is not enough in this business. The aim was not to publish an academic journal and contribute to the literature though. It was to acquire the ability to spread our opinions more powerfully as well as making our voices heard more. After a while, we were unable to publish the magazine due to various problems. At that time, we founded Daktilo1984. Of course we were not alone. Thanks to our many friends who've helped us or lent a hand. We've established it together with them. At first we were only publishing on the website. It attracted a lot of attention then, because it had actually been two years since we were founded. There were not many such alternative platforms then, like it is now. So Daktilo 1984 has emerged as kind of a different platform. It actually had received a lot of favor from people like me who were taking doctorate at the time. Thanks to many friends, they had contributed with their articles. Then we started our YouTube broadcasts. I checked it recently and found out that we've made quite many broadcasts, the number of programs we've made more or less exceeded five hundred. Things sure did go well for us but when it comes to the secret of our success…
 "Why have we founded this place?"
There was no environment in which we could make our voices heard. None of us are media members, most of us are academics. There are also a few young professional friends. Normally, we had no relations with the media or neither with any media management nor we had any experiences in that regard. Then we saw that there was no channel where we can make our voices heard. Plus, in the meetings and conferences we attend, there are many people around us who have settled abroad but have not lost their interest in Turkey, however the number of channels where they could somehow make their voices heard was very limited. We established Daktilo1984 so that there would be such an alternative among the alternative media.
Things have been going well so far, but when it comes to succeeding… "When do we consider ourselves successful?" When we achieve our goal. "What is our goal?" Transition of Turkey to a more democratic, to a relatively Western-standard democracy. Otherwise, Daktilo1984 would grow in its own way or would downsize, would exist or disappear… None of those are actually important to us. We've established Daktilo1984 but we do not claim to make it a base of the central media. Our goal is to provide this country a transition to higher democratic standards.
What is the editorial policy of Daktilo1984.com?
We are basically a dissident channel. Also, we have more of analytical articles as well as content that include analysis both on our YouTube channel and on our website.
As Daktilo 1984, we make academic knowledge a little more satisfying, more consumable and present it that way but we produce content that is far above the average of a standard newspaper report. And it becomes more interesting when everyone turns the articles they have written in their own field into a more easily consumable form, the article becomes both satisfying and full in terms of content. Our editorial policy consists of a single sentence, and it is written in the About Us section of our website: "We accept any content that does not include discrimination on religion, language, race, gender or similar grounds." We have our own natural and original standards. For example there should not be any obvious misinformation in the article. That is, the information not being relatively correct. To be honest, we accept almost all content with the condition that there would be no misinformation when viewed rationally, as well as not including any of those discriminations and the article being above a certain quality. We follow the same policy on our website, as well as on YouTube. That's why people feel quite comfortable when sending us articles or recommending a program or podcast etc. As for the podcast part, we are pretty good at podcasts as well, we have many podcasts.
Content creators also feel comfortable. In other words, I guess they think that they can express themselves comfortably in this channel, that if they do not do or say anything discriminatory no one would prevent them, and that they can talk about what they want to talk about. That's why that countenance keeps going on.
Could you talk about pluralism in the civil sphere, based on Daktilo 1984 experience?
Actually with most of our friends we have known each other for a long time as well as most of the friends we had kept in touch during the establishment phase, and we are a channel where liberal names abound in Turkey. However when you look at our publications and articles, you would not encounter this tone very often. Because our goal is not just to defend one ideology or an idea. If liberalism is on the table, then the thing is to be able to cooperate with different groups, since we exist with the aim of living liberalism and creating a free space for everyone. That is important for us and pluralism in the civil field and the development of the culture of doing business would only be achieved that way. For example, I don't take myself off much. On the one hand I write my doctoral thesis although I work too much, and on the other hand there are Daktilo1984 and also kids, life's other responsibilities etc., I am with someone somewhere all the time. So the people I work with. It seems to me that the ability of people from different ideological camps or from different views being able to do business together and having a culture of doing business would raise pluralism among the civil field more.
There is also one thing, a professional of a job, a person who looks at that job from a professional point of view, actually would think: "I have to succeed!" and talk about succeeding at that business, how to succeed  with it or about his/her plans about it.
But if you are a novice in a business or if you don't have a good command of the job, it turns into feeling justified after a while. It is necessary to leave being right or not aside, to stand up every time we fall, to look at the cards in our hand, to re-measure the market and people, to think rationally, and to think about how we can reach the goal we desire. 
In fact, a very large part of the society in Turkey, as I just mentioned, demands higher democratic standards. If we develop this rational thinking and perspective, pluralism and civil society will be at better places.