International Fair Trial Day: Turkey is the First Country of Focus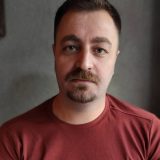 Yasin Kobulan
15 Haziran 2021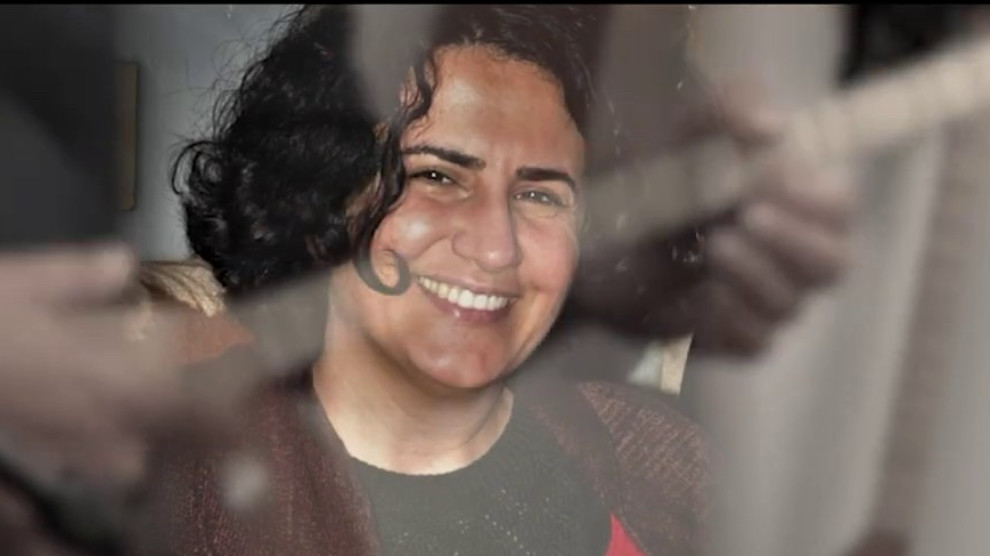 Attorney Ebru Timtik had gone on a death fast in prison for the right to a fair trial and lost her life. Now, her birthday has been declared as the International Fair Trial Day: The award of this first year went to Ebru Timtik herself.
In reaction to Ebru Timtik's death on August 27th, 2020, while on death fast to demand "fair trial", numerous law associations from different countries have declared June 14th as the International Fair Trial Day. June 14th is Ebru Timtik's birthday. International Fair Trial Day will focus on a specific country every year, and the first country chosen was Turkey.
Numerous lawyers, judges, journalists, various mass organizations and 95 international institutions attended the online event.
Diego García-Sayán, United Nations (UN) Special Rapporteur on the Independence of Judges and Lawyers, delivered the inaugural speech.
'A Heavy Assault on the Legal Profession'
García-Sayán indicated that he attempted to come to Turkey to investigate violations of the right to a fair trial and carry out various examinations, adding that he wanted to contact not only bar associations and non-governmental organizations, but also government officials. García-Sayán stated that his wish to visit was not granted by Turkey.
García-Sayán remarked that the right to a fair trial faces similar problems in many countries. He emphasized that it is not possible to speak of consistent judicial proceedings and judicial independence in Turkey, and that lawyers are being arrested and individuals are killed under the pretext of the fight against terrorism.
García-Sayán touched upon the challenges to the right to a fair trial across the world. He discussed these challenges under four categories, namely "judicial independence and respect for the legal profession", "jurists' independence and impartiality", "the rights of bar associations" and "problems arising from the Covid-19 pandemic".
García-Sayán argued that judicial independence should be defended not only for judges and lawyers, but for the sake of the society at large. Pointing to the heavy assault against the legal profession in Turkey, García-Sayán said, "We are keeping a close watch on and documenting these developments."
Following García-Sayán's speech, a panel discussion moderated by journalist Banu Güven was organized. The panel focused on the violation of the right to a fair trial in Turkey during trials against lawyers, rights advocates and journalists.
The panelists were Human Rights Watch's (HRW) senior Turkey researcher Emma Sinclair-Webb, Article-19's Head of Europe and Central Asia Sarah Clarke, and Chair of the CCBE Human Rights Committee Patrick Henry.
Webb: "Turkey May Face Sanctions"
Emma Sinclair-Webb remarked, "When fair trial does not exist, there begins a series of serious violations. In fact, prosecution and detention are used as weapons."
Webb dwelled upon the implementation of the Anti-Terror Law in Turkey, saying that thousands of people are under arrest in Turkey on the basis of the said law. As examples of violations of the right to a fair trial, Webb cited the case of Osman Kavala, a businessman and NGO executive, the "Büyükada Trial" where NGO representatives were tried, and the case of Selahattin Demirtaş, the former Co-Chair of HDP, imprisoned pending trial.
Webb criticized Turkey's refusal to comply with ECHR rulings and indicated that Turkey may face sanctions for this.
Henry: "Havana Rules are Violated"
Patrick Henry pointed to the regulations passed by the Turkish government under the State of Emergency established after the coup attempt on July 15th, 2016. He indicated that Turkey misused the state of emergency, emphasizing that, although measures taken during a state of emergency ought to be temporary, these became permanent in Turkey. Stating that the measures passed under the state of emergency enhanced the powers of the government, Henry added, "This created a situation which we can describe as a democratic dictatorship."
Mentioning the Havana Rules adopted by the United Nations in 1990 to safeguard the legal profession, Henry said that these rules were clearly violated in Turkey.
Henry also referred to the amendment changing the structure of Turkish bar associations. He argued that the said amendment violated the "principles of proportionality and democracy."
Clarke: "Turkey is a Huge Prison for Journalists"
Sarah Clarke touched upon the conditions of journalists in Turkey. Clarke mentioned the journalists dismissed from media outlets or put on trial after the state of emergency. Clarke described Turkey as "a huge prison for journalists". She stated that nearly 90 percent of the media in Turkey is under the control of the state, adding that independent media outlets work under very difficult conditions.
"International institutions have failed to assume a firm stance in their relations with Turkey, but now the time has come," Clarke said.
The panelists also expressed their views on how to prevent violations of the right to a fair trial in Turkey. Webb underlined the importance of putting pressure on the Council of Europe's Committee of Ministers. Clarke indicated that novel methods are necessary to place pressure on Turkey.
Timtik Award Features Sound Art
After the panel discussion, the British artists Kay Parker, Judd Moses Druce and Caroline Wright presented their work titled "#238", blending sound, images and textiles. The sound patterns were also reflected in a blanket emphasizing Ebru Timtik's demand. The award was received by Attorney Seda Şaraldı. On her way to Turkey, Şaraldı will visit various bar associations in different countries.
"#238" corresponds to the number of days during which Ebru Timtik was on death fast. Ebru Timtik had begun her death fast to demand a fair trial, passing away on August 27th, 2020, the 238th day.
What Had Happened?
On March 20th, 2019, Istanbul 37. High Criminal Court sentenced 18 lawyers including Ebru Timtik and Aytaç Ünsal, all members of the Progressive Lawyers Association (ÇHD), to a total of 159 years in prison on the charges of "establishing and leading a terror organization" and "membership of a terror organization." Under the trial, Timtik and Ünsal were arrested on September 12th, 2018. Istanbul 37. High Criminal Court sentenced Ebru Timtik to 13 years and 6 months in prison, and Aytaç Ünsal to 10 years and 6 months.
A group of lawyers, including ÇHD's Chairperson Selçuk Kozağaçlı, Timtik and Ünsal went on a hunger strike in prison on February 5th, 2019. Ünsal and Timtik turned their hunger strike, launched to demand a fair trial, into a death fast on April 5th.
Lawyer Ünsal ended his death fast on the 215th day, after the 16. Chamber of the Court of Cassation ordered his release. Ünsal was arrested again on December 11th, 2020.