Dialogue Mapping Reveals Barriers and Opportunities for Civil Society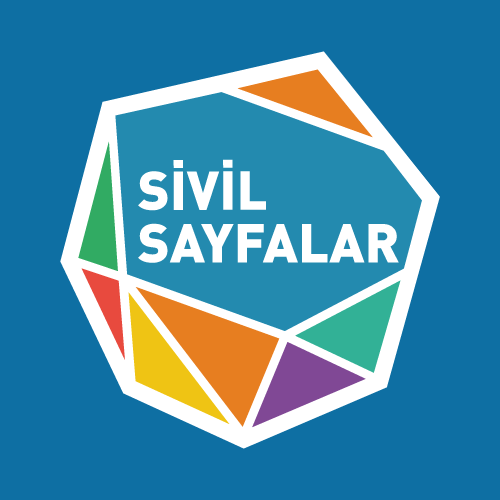 Sivil Sayfalar
31 Mart 2021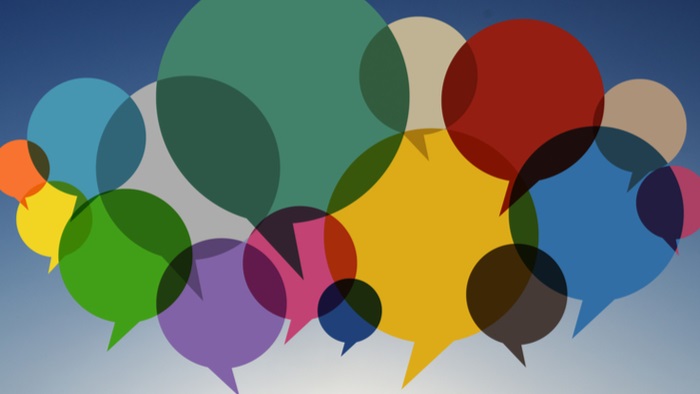 Dialogue Mapping Research by YADA Foundation identifies the impediments before dialogue amongst the civil society and highlights solution proposals, while shedding light to various aspects of its dialogue with the public and private sectors.
A study focusing on classifying several aspects of civil society organizations (or CSOs) and their fields of work in Turkey, Dialogue Mapping Research observes three common dichotomies that CSOs use, when describing Turkey's civil society, are decisive: rights-based vs. aid-based dichotomy, conservatism vs secularity dichotomy and bias-neutrality dichotomy (political dichotomy). These dichotomies also create a perceptual hierarchy among CSOs, the research finds.
Conducted by YADA Foundation, the Dialogue Mapping Research aims to define the areas, CSOs from different backgrounds and themes of work engage with eachother as well as other stakeholders for a more effective civil society. The research also outlines circumstances, in which the dialogue grounds are closed or limited and what the opportunities for an effective dialogue are. 
Dialogue Mapping Research, carried out as part of Strengthening Civil Dialogue Project funded by the European Union, analyses the most commonly used classifications, when defining civil society. The commonly used classifications were established through in-depth interviews with CSOs operating in 8 thematic areas, how CSOs perceive other CSOs, how and according to what they position other civil actors working in their field. As a result of this analysis, the research focuses on the obstacles to civil society dialogue and the factors that make it possible.
According to the Dialogue Map Research, the dialogue and cooperation among civil society actors is limited to their shared field – or theme – of work and to acquaintance. From this point of view, the research concludes that it is important to create dialogue and contact environments through non-institutional structures such as institutional structures, platforms and initiatives in order to develop dialogue within an ecosystem that brings together the public-CSO-private sector, which includes a variety of themes. 
Identifying the opportunities and gaps
In a meeting titled Cross-Themes Dialogue for Impact: Obstacles and Opportunities for an Effective Civil Society Dialogue, to share the findings of its newly published Dialogue Mapping Research, YADA Foundation brought civil society representatives and relevant stakeholders on 11 March 2021. The focus of the conversation during the online meeting was the obstacles and opportunities for an effective civil society dialogue within the framework of the findings of the research. 
Under the theme of 'dialogue in the civil field' and in line with the research findings, participants agreed that dialogue and cooperation among civil society actors remain reserved to similar areas of work and familiarity. The participants also established the necessity of striving to improve dialogue within an ecosystem that facilitates civil society assembling with public and private sectors. Later, the participants discussed what the common principles should be for an effective dialogue between stakeholders and themes.
Saygın Vedat Alkurt from Adhoc Research, shared highlights of the findings of the study. Alkurt noted that the research was shaped around purposes such as determining the dialogue gap and opportunities in the field of civil society, revealing the discussions that form the basis of dialogue in different thematic areas, and determining the potential of CSOs in dialogue, and in this way, they tried to reveal the current map of the dialogue.
In this context, Alkut explained that they are trying to show the general picture on the one hand and which barriers CSOs have in terms of dialogue by determining the types of dialogue and explained that by addressing multi-stakeholder programs and projects, they are trying to determine the common principles for the dialogue by determining in which areas the dialogue has progressed and on which issues it cannot be established, its levels and dimensions.
Within the scope of the research, in-depth face-to-face interviews with 102 CSOs in different thematic areas were held between September and November 2019. The findings were grouped under three headings: civil society dialogue, civil society-public dialogue, and civil society-private sector dialogue. 
You can access the full report in English from here.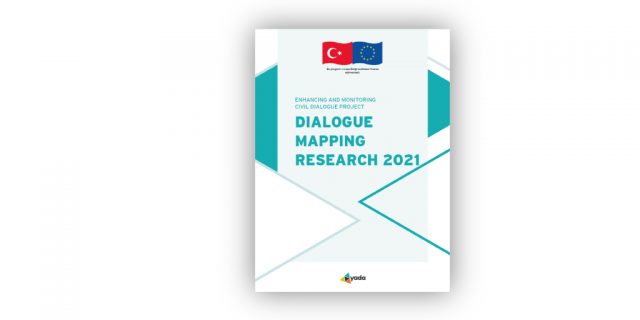 What About Dialogue in Civil Society
?
CSOs use three common dichotomies, while defining the civil society:
(1) rights-based-aid-based dichotomy, 
(2) conservatism-secularity dichotomy,
(3) bias-neutrality dichotomy (political dichotomy)
These definitions give information about whether the CSOs know which other CSOs in their field of activity and whether they see them as actors in this field. 

Most of the time, an CSO does not even define an organization that does not look like it as an CSO, depending on which side of these definitions it sees itself as.

These dichotomies are used in defining the civic space restrict the dialogue.
The highlights of the Dialogue Mapping Research are as follows:
1- Civil Society Dialogue 
CSOs define civil society on the basis of 3 dichotomies: rights-based-aid-based dichotomy, (2) conservatism-secularity dichotomy, and (3) bias-neutrality dichotomy (political dichotomy).

CSOs mostly categorize each other according to their activity method, study subject and approach.

CSOs working in the field of environment group CSOs more according to their scale of activity compared to other thematic areas.

CSOs working in the field of disability have a dominant definition of civil society in terms of rights-based and aid-based distinction.

CSOs working in the field of women and gender predominantly describe civil society according to political position.

Although the desire to establish dialogue between CSOs has increased, it seems that this has not yet become a reality.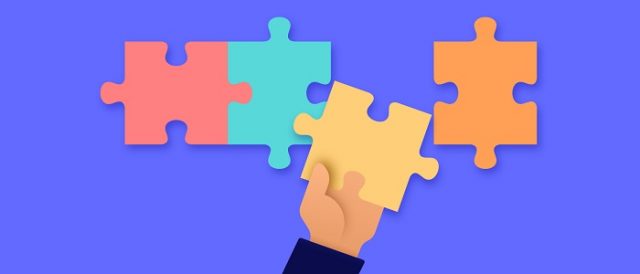 Civil Society – Public Dialogue
CSOs are open to both dialogue and cooperation with local governments.

CSOs mostly establish dialogue with local governments among public actors.

The institution most avoided by CSOs is the Presidency.

Partial reservations prevail in relations with the central government. The most important reservation is the thought that coexistence will damage their constitutionalism.

Civil society seems open to dialogue with political parties, but there is a sensitivity that cooperation and dialogue should be made and contacted with all parties. The ideal of establishing a ground for dialogue at an equal distance to all parties in civil society is expressed.

CSOs state that public institutions do not have enough space for them, and some organizations state that public communication channels are closed to them.

Getting together of CSOs with public institutions is limited only to thematic areas.

70% of CSOs state that the logos belong to their organizations can come side by side with public institutions.
Civil Society – Private Sector Dialogue
The prominent finding under the title of civil society-private sector dialogue was that CSOs were concerned about companies seeing civil society as a PR, communication tool.
Factors That Make Dialogue Easier and/or Possible 
Past dialogue references – acquaintance,

The susceptibility of the persons forming the organizations to dialogue, meeting when needed,

Similarity in goals – sharing the same dream,

Having specific areas of specialization,

Getting together within the scope of their expertise
Factors That Make Dialogue Difficult
According to the findings of the research, the factors that make it difficult for civil society to dialogue with other actors are summarized under the following descriptions:
Dichotomies (political / charity-rights based / proximity-neutrality),

Mission-vision contradiction

Ethical rules-principles-criteria

Unidentified criteria of sincerity

Leadership and distribution of roles