Introduction to Social Entrepreneurship: Social Benefit, Social Impact, Business Model, Financial Sustainability, Impact Analysis And Much More…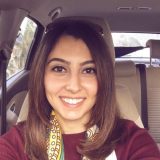 Aslıhan Kahraman
22 Nisan 2019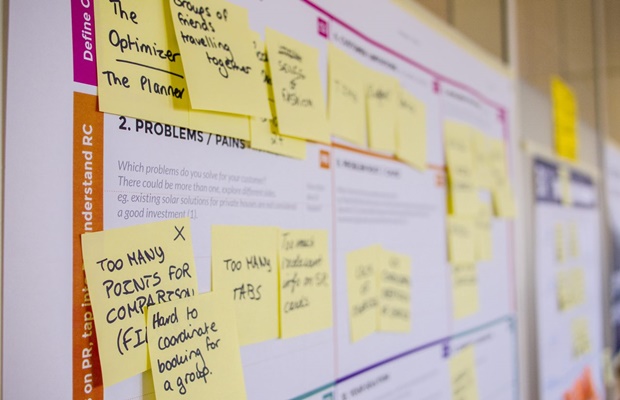 You have a social enterprise idea or you are a fresh social entrepreneur, or you are just interested in the social entrepreneurship sector but unfamiliar with some of the terms used in the field? Everyone was the same at first. We know how helpful it is to learn the key terms used in the sector in order to better understand the sector, so we have prepared a "glossary of terms" as an introduction to Social Entrepreneurship. As it can be seen below, while some terms generally apply to the entrepreneurship sector, many other terms concern only social entrepreneurs rather than commercial entrepreneurs.
If you ask what social enterprise itself is, who social entrepreneur is, and say you are not familiar with these questions, firstly we recommend you to read "Neither From Here Nor There, A Young New Actor in Civil Field: Social Enterprise".
Introduction to Social Entrepreneurship: Glossary of Basic Terms
Impact Measurement: Considering that the main goal of social entrepreneurship is to create social benefit and social impact in society, the success of a social enterprise is determined by whether it achieves its social impact intended. Impact measurement is the process of measuring the social value of a social enterprise's benefit to society, its impact on the target group and on the social value of a social enterprise.
Impact measurement will help you plan your data collection and analysis processes to see if your enterprise strategy is working and help you make suggestions to change, stop, or scale your actions. One of the institutions that provides impact measurement training in Turkey's social entrepreneurship ecosystem is Mikado Sustainable Development Counseling (Mikado Sürdürülebilir Kalkınma Danışmanlığı) which is a social enterprise itself too.
Impact Investment: It is a type of investment which aims not only financial return as in commercial investment, but also creation of social impact. For this reason, in addition to risk and material return, social and environmental impact focus is also taken into consideration in the decision-making process of impact investment.
Impact management: It is the activity that focuses on maximizing social impact positively and managing all of the processes of planning your activities for the highest level of impact, collecting data and conducting impact analysis in order to create an impact plan.
Beneficiary: They are individuals or groups who benefit from services or products aiming to create social benefit, and who are in the target audience of enterprises and projects.
Philanthropy: It is an understanding of funding system aiming to increase the medical, economical, social standards and welfare of humanity.
Financial sustainability: It is the ability of your enterprise to finance itself within the framework of the business model and thus to ensure its financial continuity.
Commercial enterprise: They are enterprises carrying out commercial activities which are established under the foundations to achieve their objectives.
Business model: It is a plan that shows how an enterprise or company creates and distributes revenue, and how it regulates business activity, and is sometimes referred to as a "business plan" or "income model".
Crowdfunding: It is a pool where a large number of small investments made by many people or institutions come together. Mass funding can be in the form of grants, donations and in-kind contributions.
Incubation center: They are centers that guide the entrepreneurs in the beginning stages of the enterprises and provide different support such as office space, mentoring services, social opportunities for networking, and mediation between the entrepreneur and the investor.
Scaling: It is the development, growth and / or proliferation of an enterprise to increase its impact. While measurement in commercial entrepreneurship is an increase in your income and therefore your profits, measurement in social entrepreneurship involves the growth and proliferation of social effectiveness.
Shareholder: They are all actors who take concrete advantage of the activities of your undertaking in your industry, who are affected, cooperated and / or who support you.
Civil society: Institutions and organizations that operate in public interest and aim for social benefit other than the government. Social enterprises are part of civil society as they aim to create social benefit.
Sustainable development: It is the planning of the life and development of today and the future, by establishing a balance between man and nature, without harming natural resources, by providing the conscious consumption of resources, and by enabling the future generations to meet and develop the needs of today and the future.
Responsible management: It is a form of management that is based on trust and ethical values and sensitive to human rights and fundamental rights.
Social economy: It is a type of market where different organizations with legal forms or status carry out non-profit economic activities for a social purpose. The main actors of the social economy are social enterprises, cooperatives, co-operation funds, associations and foundations.
Social impact: It is the change and / or development occurring in the community and / or the environment as a result of the activities of your enterprise.
Social impact analysis: See "Impact Measurement" above.
Social benefit: Benefits to society and / or the environment.
Social finance: It is the financial resource invested in the solution of the social or environmental problem.
Social responsibility: In the ethical context, it is the case that an organization or individual acts in the interests of society as well as in the interests of the general public.