Neither from Here Nor There, A Young New Actor in Civil Field: Social Enterprise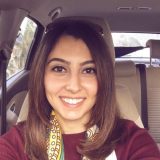 Aslıhan Kahraman
15 Nisan 2019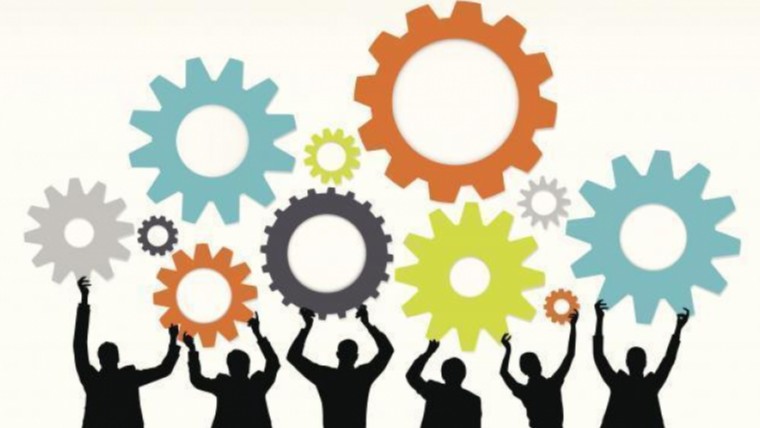 We have embraced the terms entrepreneurship, enterprise, start-up terms, adopted "entrepreneurship" as an honorable profession, we now even believe entrepreneurship classes in universities are important and think that new generation will consist of "entrepreneur young people". This is what we call "commercial entrepreneurship", how about "social entrepreneurship" that we start to hear, who is "social entrepreneur"? While commercial entrepreneurship is a part of the private sector from the very first day, why do social enterprises and social entrepreneurs feel that they do not belong to either the private sector or civil society?
We have talked about social enterprise and social entrepreneurship with leading institutions of the sector in Turkey and gathered what we learned in this article.
First Steps
"Social entrepreneurship" term first emerged in the 1980s in England. This term arrived in Turkey as Ashoka Turkey Foundation started operations at the end of the 1990s and when first Ashoka Fellow, Viktor Ananias, was selected in 2000. First "social enterprise" found by Viktor Ananias in Turkey was Buğday Ecologic Life Support Foundation (Buğday Ekolojik Yaşamı Destekleme Derneği). Buğday started operations as Buğday Movement in 1990. In 2000, after Viktor was selected first Ashoka Fellow, this organisation became a foundation in 2002. For those who do not know, Buğday's mission is to create ecologic life awareness and sensitivity in individuals and in society, offers solutions to problems caused by rapid and irrecoverable degradation of ecologic balance and support life that fits nature. The mission is still the same, it has not changed since establishment but it was developed. Currently, there are various projects under Buğday and we believe TaTuTa is the most popular one.
Agreed Criteria
In Turkey, "social enterprise" term is not defined in legislation (yet, we hope to have such definition). Therefore, the scope of this term is determined by initiatives and preferences of individuals and institutions only. For example, according to Koç University Social Impact Forum (KUSIF), social enterprises are structures that offer a systematic and innovative solution to a problem, have a sustainable business model and create measurable social impact through products and/or services they produce. According to Ashoka Turkey, "social entrepreneurs" are individuals who are dedicated to sustaining their social enterprise until the system that includes a focused topic or problem they want to solve is transformed completely.
There are certain criteria accepted by leader institutions in Turkey when we talk about social enterprise:
Social enterprise creates innovative solutions to a social or environmental problem.

Social enterprise creates social benefit and has a measurable social impact.

Social enterprise has a sustainable revenue model.
When we have all these features, we can define social enterprise as follows: Social enterprise is an enterprise that generates innovative solutions by developing a sustainable revenue model for the social or environmental problem and generating social benefit and measurable social impact with this solution.
Other than these, it is generally accepted that social enterprises have more innovative, flexible, dynamic and fast decision-making processes compared to other civil society actors.
Global Examples on Legal Legislation Forms
We have said that social enterprise is not defined in legislation in Turkey. However, there are countries that include this term in their law and these countries generally define these organisations as "non-profit organisations". We can see how social enterprises are named under legal legislations of some countries in Europe:
Source: Kusif – Social Financing Guide
As it can be seen, social enterprises have legal form as "social enterprise" in Denmark, "social impact company" in Luxembourg, "community interest company" in England, "social purpose company" in Belgium and "collective benefit cooperative" in France. There are independent Social Enterprise Laws in Finland, Lithuania and Slovenia. When we consider that we don't have separate, independent legislation for commercial entrepreneurship, it is important to note that how countries such as Lithuania and Slovenia which are smaller than Turkey in demographic and economic terms show an exemplary success and how these countries emphasise such structures. For more information on these countries, you can see KUSIF's Social Financing Guide.  
In Turkey, since we do not have a legal infrastructure or legal form like in those countries, social enterprises can be established in different structural forms as association, foundation, company (limited liability, joint-stock company), cooperatives, platforms, organisations and movements. Various social enterprises continue to live with appropriate hybrid models that fit their mission and vision.
Social Impact-Oriented Approach Rather Than Profit-Oriented Approach
Why do you think social enterprises are not regarded/cannot be seen as a part of the private sector like business enterprises? Because the private sector must generate revenue and profit from produced and marketed products/services, such companies cannot survive in commercial life without profit. While the main purpose of commercial enterprises is profit, social enterprises always want to create social benefit and social impact. Therefore, social entrepreneurs invest this profit to solutions to increase social impact and benefit (at least this is expected). On the other hand, while profit obtained by commercial enterprises are distributed between shareholders, in social enterprise shareholders do not receive any profit shares. This profit is re-invested in the enterprise as capital. TUSEV (Turkey Third Sector Foundation) summarises this as "social enterprises work with social purpose focus not with profit".
However, there are enterprises that do not care how this profit is distributed and/or shared. For example, according to İmece, financial sustainability and generating social benefit is important for the social enterprise, therefore, Imece considers profit-oriented businesses that can generate social benefit as a social enterprise. Mikado has the following view: "While commercial entrepreneurship maximises profit, social entrepreneurship optimises profit, social enterprise mainly works on social impact. Therefore, social enterprise focuses on social impact maximisation."
Young Actor in Civil Field
When we consider eliminating social and/or environmental problems and generating social benefit purposes of social enterprises, it is clear that they are a part of civil society. Why are they not considered in the same category as civil society organisations? The answer lies in the fact that they have both a financial model and sustainable operation approach. As we know, civil society organisations (foundations, associations, etc.) have non-profit. Since they do not have a revenue model, they do not generate profit. However, although the main objective of social enterprises is not profit, they must generate profit for sustainability. Additionally, social enterprises have more innovative, flexible, dynamic and faster decision making processes compared to other civil society actors and this way, they can be distinguished from traditional civil actors.
Source: Tüsev – What is Social Enterprise? Brochure
When we consider existing social enterprises in Turkey, it is clear that these enterprises start to fill the gap between the private sector and traditional civil society institutions. They combine product/service offering and revenue model structure of the private sector with social benefit and social impact-oriented approach of civil society. It is clear that social enterprises form a new field between these two. For more information, TUSEV's Social Enterprises and Turkey report can be referred that has articles about social entrepreneurship in Turkey.
As the years pass, when social enterprises increase in Turkey and have legal definition and form in legal legislation, these enterprises will have their own field and sector rather than being hybrid models inspired from different sectors and structures.