'Legislation Must Change, A Structure Should Be Established from NGOs and Public Representatives'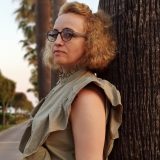 Derya Kap
12 Ağustos 2021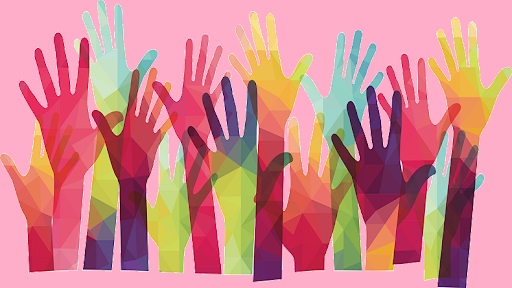 'Legislation must change radically, an independent structure consisting of NGOs and public representatives should be established for transparency and accountability.' Making this general assessment of the use of funds by civil society in Turkey, Emre Gür from EU Think Civil Program emphasizes the importance of CSOs that receive funding to maintain their independence and transparency. He says that if legal changes are made, the resources of civil society will diversify.
In this part of the file, where we deal with the use of funds by civil society in Turkey and the allegations and accusations against NGOs receiving funding, we include the views of Emre Gür, an expert on European Union (EU) funds. Working as a Civil Society Key Expert at Think Civil, one of the most important programs of the EU, Gür is also one of the founding directors of the monitoring network established for the follow-up of the EU financial aid instrument at the Turkish European Foundation.
'There is a Risk of Instrumentalization and Fund Dependence in Fund Receiving NGOs'
Does CSOs receiving funding from foreign organizations harm the civility and independence of civil society? Does using funds in general harm the 'civility' of civil society?
Of course not, as long as it complies with the basic standards agreed on in this field. But this is an issue that needs to be addressed with many dimensions. Who is the funding institution, and to whom they fund, under what conditions? I think the relative innovation of civil society formation in Turkey brought up the discussion in this field a little late. I usually have an easier answer to this issue based on my background with EU funded projects: Compliance with EU values ​​conformity criteria. If the institutions are transparent, if they do not go beyond the universal human rights norms, I can say that it is a solid-healthy relationship. For the contrary, of course, many examples can be listed.
What can be the positive and negative effects of civil society's funding from various national or transnational organizations?
In essence, Civil Society is neither a profit-oriented structure like a company, nor a mechanism that operates with taxes. It is natural for it to develop resources in line with the changes and targets it aims, and if it does this through national or transnational channels within the scope of the values ​​I mentioned above, this is a very healthy relationship. The source for the necessary change is transferred with the right intermediary.
The negative risk dimension of civil society's funding has two sides. One is instrumentalization: The funding institution pressures the beneficiary in return for this fund, exploits it for its purposes and binds it to itself outside the framework of the business. The second is fund dependency over financial sustainability concerns. Breaking away from the main purpose of the establishment, acting with the direction of the funds rather than what is right with the concern of existence.
The EU uses a certain external evaluation, filtering system and corresponding standardized application forms when disbursing funds.
How do the project writing and evaluation processes work? Are the funds given freely?
It is not possible for me to say very clear things here on behalf of the institutions whose processes I do not have a command of. However, in general, it should be said that it is difficult for institutions that claim to work on the basis of human rights and democracy, respecting these values ​​and maintaining their existence in an ecosystem within the scope of these values, to act in the opposite direction. This envisages the operation of impartial control mechanisms as much as possible in the evaluation process of the funds.
Again, to give an example from the field in which I am more expert: When granting funds, the EU specifically uses a certain external evaluation and filtering system and of course the corresponding standardized application forms. The mechanism I mentioned here refers to a multibillion-euro grant distribution mechanism; this should be kept in mind.
Of course, this level of resource transfer inevitably enables institutions that have good technical knowledge on some issues and are experts in project writing. As someone who has given many capacity building programs in Turkey for years, I can say that for some reason no serious progress has been made in this area.
As the pace of the agenda changes in EU funds and people find more room to maneuver through individual activism, the fast and flexible small support mechanisms that correspond to the increasing demand are getting stronger.
Besides, I think another very important development is the strengthening of fast and flexible small support mechanisms that respond to increased demand, as the pace of the agenda changes and people find more room to maneuver through individual activism. Turkey became one of the first countries to initiate an exemplary formation in this field in Europe with the Think Civil Program.
This structure I mentioned aims to save applicants from complex application processes and certain application difficulties and to simplify them as much as possible. Its number is also increasing. Effectively, when we say Sivil Toplum Geliştirme Merkezi's (Civil Society Development Center) programs, we can say that the EU is increasingly focusing on this field with nearly 10 similar programs in the same period.
Both public institutions and NGOs should pay maximum attention to issues such as accountability, appropriate use and transparency in the use of external resources.
Why is it portrayed as illegal or illegitimate for civil society to benefit from similar funding sources, despite the fact that public institutions in Turkey receive large amounts of funding from the EU and other international organizations?
This is a matter entirely related to the political climate and is not really a new issue. It is a topic that is riveted by the fear of always useful 'external outrages' and is also related to the lack of knowledge in this field. We see the same from time to time in countries such as Hungary and Russia.
The essence of this issue is as follows: both public institutions and NGOs should pay maximum attention to issues such as accountability, appropriate use, and transparency, in line with basic principles in areas such as the use of external resources.
If we look specifically at the EU, in fact, in Turkey, much more of the EU resources go to the public and the funds allocated to NGOs from here seem to be important in the total package, but only a small part of them.
'Legislation Remaining Insufficient in Use of Funds Must Change Fundamentally'
Is the legislation in Turkey sufficient for the transparency and accountability of the funds used by CSOs?
Unfortunately, it is not enough. This is an area where many institutions, both EU-supported and local, work on their own with their own means. Third Sector Foundation of Turkey has valuable works in this field, I recommend everyone to follow. Directorate General for Relations with Civil Society has been working on the subject for a while. The collection of good examples, in-depth studies, surveys are important studies, but of course, these did not make a serious difference. I believe that this issue can be solved with a radical institutional restructuring.
Law on Aid Collection should definitely be amended, and a more inclusive process should be carried out regarding matters such as public benefit status in the area of ​​taxation. In this case, it will be more comfortable for civil society to diversify its resources.
While we await improvement in the Law on Aid Collection, the Law on the Non-Proliferation of Weapons of Mass Destruction came as a big surprise here. In Turkey, the legislation, including this law, should determine the minimum conditions for the prevention of terrorist financing. The question of how willing the civil society is to be accountable on this issue should also be put aside. There are very important initiatives abroad that promote transparency and accountability. Açık Açık Platform in Turkey has been a good example for this, these examples should be multiplied.
'An Independent Structure Composed of NGOs and Public Representatives Must Be Established!'
What should be done to ensure that NGOs benefiting from various funds from abroad and domestically maintain their independence and transparency at the same time? How should NGOs proceed? Are there examples of good practice in this regard in Turkey?
Transparency and accountability are key here. Funding and funding organizations are already trying to provide this as much as possible. A good example is Açık Açık, which prioritizes these principles as a condition for membership in Turkey. The information of institutions that share their funding sources in a transparent and accountable manner is sometimes misused. The issue is the Medyascope example has been discussed a lot. The broadcast line, an independent media organization whose internal team is well known, was tried to be criticized from the donor list it published transparently. In other words, the institution has already published this on its site, it is unthinkable that an institution from Russia will support the independent media.
In my opinion, one of the most fundamental issues is an independent body, consisting of NGOs and public representatives, rather than the public's audit mechanism, that establishes general lines on a more participatory basis and operates on accountability. So, to give an example of good practice in this regard, I think England can be a very good model.
'Civil Society Should Guide Donations'
How many resources can NGOs in Turkey find through philanthropy, both nationally and internationally? Which organizations practice philanthropy in Turkey?
There is a strong philanthropy reflex in Turkey, but its institutionalization is a serious matter. Here we see the distinction between secular and non-secular. Non-secular NGOs have been getting stronger globally, especially since Turkey's candidacy to the UN Security Council. Because the political administration also thought about how to use possible cooperation in this field and realized its importance.
Philanthropy and donating are subject matters that should be dealt with together. Here, donating becomes important to be accountable around the values ​​we always talk about, about how donations are used after they are collected in an NGO.
I would like to share a very recent example in this regard. The desire for cooperation that rose during the fires intensified in an area that was not in intense need in the first place, and even in this case, there was no need at all. One of our most well-known organizations in its field has received a large amount of sapling donations from both corporate and individual donors. However, the head of the institution explained in an interview that the planting of saplings was unnecessary and was done with social pressure. The role of civil society here should actually be both information and guidance. The real question is: 'Are we guiding such an important resource correctly?'
It is important to expand the rights-based approach that underpins EU foreign aid.
There is a concept that we emphasize a lot in Think Civil: 'rights-oriented approach'. Rights-oriented approach, all philanthropy work has a rights-focused empowerment component. The basis of EU foreign aid now rests on this foundation, but it is important to expand this area. We give scholarships to students, but what about the ones we can't? We plant saplings in burned places, but what about those we are likely to lose in the coming period?
Is there anything else you would like to add?
The most basic issue I saw in all these discussions was how the lack of knowledge led to manipulation. Accurate information, accountability and correct guidance should be one of the basic principles, including the fund issue.