'Neither A Woman Less, Nor A Language Less'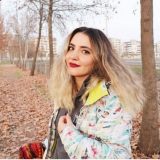 Derya Meryem
04 Haziran 2021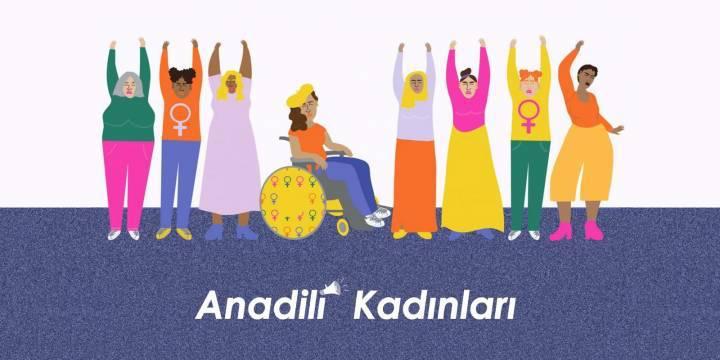 Women for Mother Tongue (Anadili Kadınları in Turkish) set off to "defend their lives, bodies and will within the patriarchal system, and also defend their language for the same reasons."
A multi-coloured, multicultural and multi-ethnic women's group, Women for Mother Tongue (Anadili Kadınları) has emerged as a women's solidarity network "to reconcile languages with their underlying reality, that is, with the nature of women." Civil Pages talked with Aylin Karakaş to learn about their inception and future plans. 
Civil Pages: Who are the Mother Tongue Women? Could you share the story of how you got together?
Aylin Karakaş: Women for Mother Tongue (Anadili Kadınları in Turkish) was created in February 2020 when women with different mother tongues came together in response to an appeal by Kurdish women. We came up with the idea of organizing a workshop to discuss the dominant linguistic policies, preservation and transmission of languages, assimilation, and language in the context of gender. With the onset of the pandemic in March 2020, we had to suspend our work and postpone the workshop. Unable to meet each other face to face, women gathered in a chat group. We began to wake up each day with "Good morning" messages and songs in a variety of languages.
One day someone wrote in this chat group the message, "Good morning, women for mother tongue," and so we decided to adopt this as our group name.
Even as the pandemic kept us from coming together physically, we shared our own languages, cultures and experiences in Abkhazian, Adyghe, Arabic, Kurmanji, Bosnian, Armenian, Georgian, Hamshen, Zazaki, Laz, Pomak, Greek and Syriac. 
Civil Pages: What is the main objective of your group? What are you engaged in?
Aylin Karakaş: Our ultimate objective is to build an equal and free life. Women defend their lives, bodies and will within the patriarchal system, and also defend their language for the same reasons. Our mother tongues are with us everywhere: at home, on the street, at school. We struggle against the mindset that severs language from its true nature, that is, the women who create, sustain and transmit it. We fight against masculinity, which tries to subordinate minority languages to the dominant languages across the society and renders invisible the labour of women in the field of language, as is the case in all other fields.
Civil Pages: What do you think of belonging to a specific region, or of scope and inclusiveness? Which gap do you hope to fill?
Aylin Karakaş: What holds Women for Mother Tongue together is our shared values and principles, as well as our distinctions. As such, it is impossible to define us with reference to a specific region or area. We are a multi-coloured, multicultural and multi-ethnic women's group. It would neither be satisfactory, nor accurate to associate the group with a specific region.
As is the case in all fields of life, in the field of language, we set out to raise women's voice and create awareness about languages on the verge of extinction. Our voice and message got heard in a short space of time. We have now resumed work for the workshop, our initial goal which we had to postpone due to the pandemic. We continue to speak our languages and share our cultures with women active in different disciplines and fields. 
Civil Pages: Are you aware of any likeminded NGOs or initiatives? Do you have plans for collaboration? Is your group open to everyone?
Aylin Karakaş: There is no other women-only group focusing on languages. Of course, we have certain common ground with DHIBRA and TOR. However, male speakers were predominant at the March 21 event organized by them and other organizations. We are open to collaboration with any individual and institution that does not ignore the perspective and experience of women and does not impose its line through masculine arrogance.
Our foremost motive is to get together with women who work on mother tongues through a feminine perspective and embrace their mother tongue as a homeland and cause.