Joint Action for an Animal Rights Bill…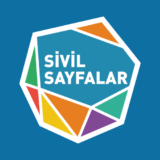 Sivil Sayfalar
27 Mayıs 2021
Animal rights advocates staged simultaneous protests across Turkey, criticizing the discontinuation of work on the Animal Rights Bill, and the drafting of legislation falling short of protecting animal rights.
Although in October 2019, that is 1.5 years ago, the Turkish Parliament's Animal Rights Investigation Commission composed by five political parties had submitted a report to the Presidency of the Parliament, the much-awaited "Animal Rights Bill" has still not been passed -prompting animal rights advocates to pass into action once again. 
The increase in rights violations in the last two years, allocation of KOSGEB subsidies last month to industries responsible for animal abuse, removal from the bill's scope of animal massacre in the form of hunting, exclusion of animal species other than cats and dogs due to pressure from rent-seeking lobbies, and continued depiction of sexual abuse towards animals as "sexual intercourse with animals" were the last straw in the eyes of animal rights advocates. 
After calling on all political parties in the Parliament to pass an animal-friendly, fair, radical and transformative law for years, activists took to the streets to slam the misguiding press conferences by lawmakers and to protest their decisions going against animals' rights. 
On the other hand, before the protests, nearly 70 human rights and ecology organizations and formations as well as bar associations signed a press release raising these demands, and supported the appeal made to the Parliament. 
"Enough is Enough: We Demand a Law to Protect Life!"
Activists defending animals' right to live organized simultaneous protests in Istanbul, Ankara, Izmir, Bursa, Antalya and Şanlıurfa to emphasize that the bill currently drafted does not embrace a "rights-based perspective". Furthermore, rights advocates in Diyarbakır and Konya gave their support to the protest by reading out loud the press release demanding "A Law to Protect Life". The activists stated that the positive steps for animal rights put forth in the commission's report have been crossed out from the bill, and that provisions encouraging violence towards animals and covering up animal abuse were once again making their way back to the bill. 
In the press release, it was stated in very clear terms that animals' rights cannot be compromised for political ambitions, and that these rights come to the public agenda only before elections or after violations that cause huge uproar. 
Animal rights advocates once again called on lawmakers, who claimed in press conferences at the Parliament that they were supposedly drafting a "revolutionary" bill to protect animals: "Stop trying to deceive the public by claiming that you stand with animals. If, instead of working so hard to protect the facilities where animals are caged and exploited, you had upheld animal rights, it would have been possible to prevent so much death and suffering in the last 17 years." 
"We Aren't Going Anywhere!"
In the press release, activists emphasized that as long as lawmakers ignore the demands of the civil society, they will raise their demands in an ever louder voice: "We aren't going anywhere until we reclaim animals' rights. We state once again that a bill upholding the interests of not animal-abusing industries but those of animals themselves must be swiftly finalized, and that animal rights should no longer be compromised. We raise our voices once again to say, 'We demand a law to protect life!'"