"Art Is Not To Offer But To Share"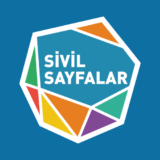 Sivil Sayfalar
13 Mayıs 2020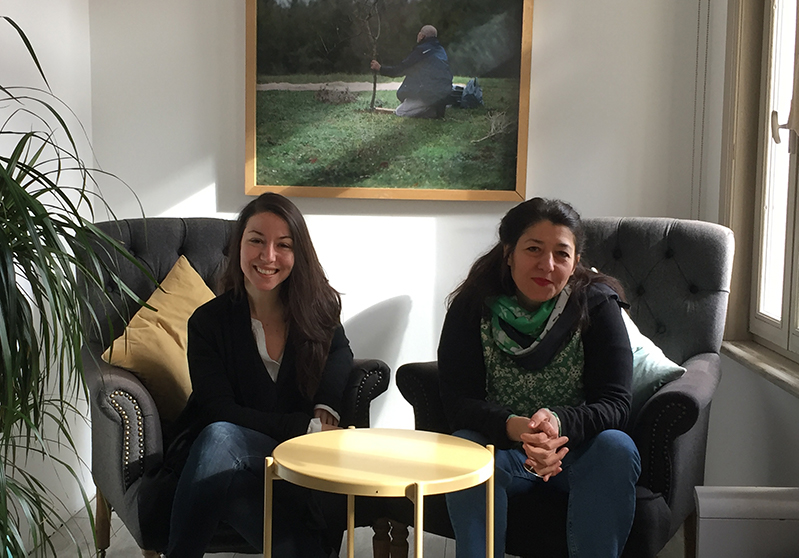 Seçil Yaylalı and Zeynep Okyay whom we talked to about their works and especially about the project Beyond Verbal, stated that PASAJ is an initiative that involves participatory and socially focused art projects that is run by two artists and two cultural managers, define their perceptions as: "not to offer art but to share an experience".
What kind of a formation is PASAJ?
Seçil Yaylalı: PASAJ is an artist initiative that involves participatory and socially focused art projects and which is run by two artists and two cultural managers. We host exhibitions, interventions, workshops, speeches and performances of local and international artists. We can say that it is in a structure that tries to create an environment where artists can encounter different communities and that looks for ways to facilitate the exchange of experience and skills. As a formation that respects local knowledge, history, and memory, we explore ways to exist in public and semi-public spaces, linking art in various formats to urban spaces. PASAJ, which has been displaced five times since 2010, is being reshaped by connecting with the local of the neighborhood where it is located. Now it is located in a historical inn in Karaköy. It runs the 2019-2020 program in the form of a project / exhibition series under the name of "It teases my mind, touches my soul" and related meetings. Backed by Roberto Cimetta's Tamteen fund, this program aims to focus on "freedom of artistic expression" and on "memory of space". We have been a member of the AIM network (An art formation run by artists) since July 2019.
What is the main motivation of PASAJ when both being founded and operating its works?
Zeynep Okyay: The main motivation for the establishment of the PASAJ was to make room for the artists who do not meet with the audience and have no visibility by doing short-term activities. There are criteria that galleries, commercial organizations or museums expect from artists. Apart from these criteria, the motivation was to be able to create more movement space for the artist and perhaps bring the artist, who was not brought to the fore by the system to the audience as well as adding something to their own practice by sharing their experiences. PASAJ had to change since the day it was founded, as it was necessary to keep on. What we have been working on for a long time is to take art out of what we have been accustomed to and to reach everyone beyond the art audience we know. To create a gathering through art.
Are your work understood both by the art environment and the masses you try to reach?
Zeynep Okyay: We believe we are able to convey our own experiences. The experience of PASAJ has been shaped as a need. We were in a hidden room of 27m² at the corner of the stairs in a passage. Not many spectators were coming. We also said, "Will we wait for the audience to come, or will we establish a bond with Hallep Passage we are established in?" One of the projects we have included in the program with this concern which was the Urban Garden Lab in 2011 was created by Seçil Yaylalı and Isa Andreu. In this project, there were held parallel activities with the shop owners in the passage besides the exhibition. A flow was organized with the participation of many artists with the Corridor Talks program. In the participatory project entitled Everyone's Master Of Their Own Work which is included in this program, shopkeepers in the passage talked about how they spend their days, what they need and what they like to do, how they keep this place up, and about what their concerns are. Thus, while the residents of the passage communicated with each other, we communicated with them.
Then can we say that there are two main goal concepts? The first is to support the works of artists without spaces and the second is to create projects which would include masses that are not able to reach art…
Seçil Yaylalı: We want to share an experience with a community rather than offering art to an audience. Our aim is not to undertake the task of explaining what art is, we want to experience it together. Creativity is a pleasure and the process of creation is also about questioning and making it a part of life. In our PASAJ Tarlabaşı project, artists were working in a corner of the restaurant, and those who came there to eat also became a part of it. So it was possible to intertwine in an organic way. This creates a complete exchange environment. The artist says 'let's do this work together' and suggests something, at this point a sharing begins, sometimes there is a literal exchange, sometimes the material response is emotional. Of course, you can see the effect of this trade over the years, not during the day. Then you see that you can touch the people living around us. This is an indicator for us that proves that our efforts are worth it.
Does choosing the name passage point out spatial transformations as well? 
Zeynep Okyay: While in Hallep Passage, we had Demirören right next to us in Istiklal Street. We were in a place where we could both see the transformation of trade and stay a little outside. On the one hand there are big brands and on the other hand, there are those who try to maintain their commercial activities more minimally. I see this very parallel to the attitude we take. There were many things we could learn from those shopkeepers. Because we have the same concerns at different levels. For example, there was a small shoemaker trying to keep his own business. On the one hand, there is a man trying to make his own size 46 custom-made shoes, on the other hand there are large chain shops. There was Beyoğlu Cinema in the passage, there was Sound Theater, we fitted right in, both as an idea and positioning. Now our place here is alike. We are experiencing another version. In this inn, everyone knows each other, helps each other, there is friendship between everyone. Therefore, working over the memory of this inn made us very excited. When we thought what we can do in Karaköy, we said, "Let's work on memory because these inns will stop working with Galataport and they will become hotels." When I was a little kid, I had seen these places with my father, at that time the tables were set together during Ramadan, and backgammon was played together. So this is a culture and its disappearance is very soon. The positioning of PASAJ here is very closely related to where it has been pointing out since the very beginning.
Can you tell us about the relationship Pasaj establishes with the city? You had works at Tarlabaşı and Bayrampaşa…
Zeynep Okyay: When we go to a new regioon, we first try to become a local and fit in. When we were settled in Tarlabaşı, we realized that we are in a structure that could be a local. Because we are in a disadvantaged group compared to popular art environments. We do not want to be like mainstream art fields, nor can we be. We are in the middle of the two. Although Tarlabaşı may seem like an area in the center of the city, it is as if it consists of small villages. At different times of the day, prayers arise from one corner of the neighborhood, and belly dances from the other, children are outside. Every street is a completely different world. You witness the rarest experiences you can see among Istanbul there. This colorfulness of Tarlabaşı will come to an end with gentrification of course. We thought how we could use this colorfulness at that time and how to put this experience on the agenda of the artists. And there we made projects, exhibitions and works for a long time. One of them is for example, a project where Seçil Yaylalı and Ekmel Ertan shot the documentary films of children of the neighborhood. Children are the easiest to access and the most open ones to the arts. They worked together, interviewed people in the neighborhood, and it all became a movie. When the project was over, they started asking what to do next. We had an area of ​​50 square meters on the third floor, we used this place, and we named this place PASAJ Tarlabaşı in cooperation with the restaurant at the end of the street. We invited artists from different countries around the world to perform artistic interventions, and every artist continued to work with children from where we left off.
We started a residence in Bayrampaşa with the invitation of Ramada Encore Bayrampaşa Hotel. Our artists have been guests in the hotel for two weeks and made researches on various topics related to Bayrampaşa. At the end of the 3-year period, we exhibited the outputs of these researches in our field in Karaköy. Thus, the transformation in the city was reinterpreted with the perspective of the artists.
There is the Beyond Verbal Project that you currently run. Can you give us information about that as well?
Seçil Yaylalı: Beyond Verbal is a collaboration project initiated by three teams from Sweden, Denmark and Turkey who had worked with each other before. As PASAJ, we carry out this project within the scope of Erasmus+ together with associations and institutions from these two countries. It is practiced with kindergarten teachers and artists working in Rinkeby in Stockholm, Gellerup in Aarhus and Tarlabaşı in Istanbul. Representing PASAJ from Turkey; BİS, Kültür University Preschool Education Program and Tarlabaşı Community Center are with us. Our aim in the project is to reach the kindergarten teachers in these neighborhoods with similar characteristics, and to design a tool case focused on gender equality with their participation. As part of the project, workshops were held in Sweden and Istanbul. We aim this tool cases to be produced in these workshops to be a resource for teachers while providing gender education in kindergartens all over the world. There are pedagogical and scientifically supportive teams in the team, such as Dr. Nil Mutluer who works on gender equality from the Humbolt University in Berlin. Studies are carried out on how the method can be applied with children, how different methods can be developed and how practical application material can become educational material in a tool case format. After the workshops, the project will be completed with a seminar, a book and an exhibition.
What kind of studies do you have on sustainability?
Zeynep Okyay: Sustainability is one of our main agenda items. Since we cannot carry out a corporate sustainability in the sense we know, all the changes in the political, economic and social structure affect our sustainability. On the one hand we try not to narrow our range of mobility, on the other hand we think about creating an alternative economy.
Are there any solutions you came up with?
Seçil Yaylalı: Once a year, we have an exhibition where we create a support fund with the productions donated to us, the name of it is Çorbada Tuzun Olsun. We have held this exhibition 7 times so far. Apart from that, we do EU projects, we make fund applications. But we have to say that when we look at the world, artist initiatives, independent art fields are not very durable movements. However, we will try to go on as much as we can. We think that we can develop and continue as long as our desire and energy are alive. In addition, we are not walking alone in this path, but also with very valuable people who support us spiritually.