"Women's Labor Cannot Be Limited to Employment Increasing Policies"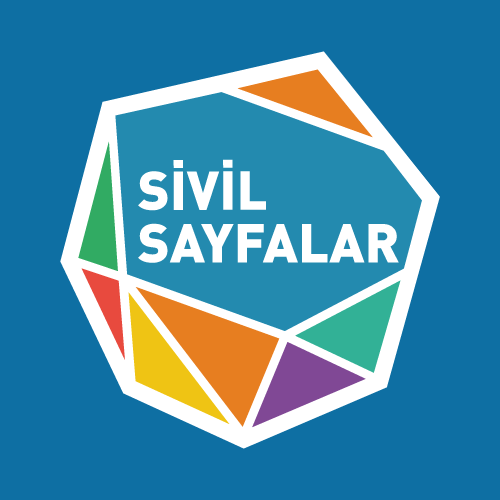 Sivil Sayfalar
17 Mart 2020
We've talked to Begüm Acar and İdil Soyseçkin from Women's Labor And Employment Initiative Platform about how the conditions for women's employment, their labor in and out of work life would be equalized with men and about the effects of economic policies on women's employment.
Both public institutions and civil society are constantly thinking and working on employment. Women's employment, on the other hand, is considered as a separate topic in the context of gender under special conditions such as working life and crisis. As a matter of fact, the data on female employment is constantly proving inequality. Women who can get the opportunity to work require the problem to be handled not only in employment but also in other aspects when considering the wage, the nature of the work done and the chore loaded with women outside the business life.
In the negotiations that took action with the European Union, the policy suggestions on women's employment were considered as 'weak and lacking from a social gender perspective' and this has encouraged the establishment of Women's Labor and Employment Initiative (KEIG). Begüm Acar and İdil Soyseçkin answered our questions about KEİG that has been working in this field since 2006.
Can you tell us about the establishment process and objectives of KEİG?
Begüm Acar: After the negotiations with the European Union had begun, the issue of women's employment started to take an important place in the agenda and many meetings and report preparations has followed. However, the policy recommendations to increase women's employment were extremely weak and they were lacking a social gender aproach. Therefore, after the Women's Employment Summit we penned a press release titled Women's Organizations Joint Press Release (Kadın Örgütleri Ortak Basın Açıklaması ) in March 2006 and submitted it for the signature of women's organizations. On April 2, 2006, a group of women activists and academicians working in the field of women's labor and employment came together and established the Women's Labor and Employment Initiative (KEIG).
How would KEİG be benignant for women on an individual basis?
Acar: The issue of women's labor and employment has a side that touches the lives of every woman who are wageworkers or who work unpaidly and who are surrounded by today's neoliberal policies. It includes many problems that touch the lives of each of us, such as discrimination, unequal working conditions, unregistered work that we face due to women's invisible labor, gender identity at work or sexual orientation. Flexible work that has been brought to the agenda recently and which has been encouraged especially for women, as well as issues like care of children, the elderly, the sick and the disabled that constitute one of the biggest obstacles to the participation of women in all areas of life, are some of the areas that we need to make policy with a feminist approach in our geography.
A Covered and Permanent Place in Work Life…
What kind of an employment are you envisioning when you say employment of women's labor?
Acar: Tackling in the field of women's labor and employment cannot be limited to policies towards increasing women's employment. It is necessary to make unpaid labor in the home or discrimination that woman and LGBTIs experience within employment visible and to struggle to transform them. We aim for women to have a covered and permanent place in work life. We are trying to reveal the risks of leaving women without options in flexible working arrangements and leaving such working types unsecure. We want a world where caring work and housework are not only seen as the responsibility of women, but also shared by men and the state.
What can we say about Turkey's situation in terms of women's labor and employment?
İdil Soyseçkin: First of all, as a fact that everyone knows very well, women's participation in the labor market and in employment is far below the average of EU and OECD countries. On the other hand, the participation of men in employment in Turkey is almost twice that of women. Another point to be underlined is that almost half of women's employment is unregistered. Besides, we see that women's unemployment rate increases as the education level of them increases. In other words, women who have more willingness to work than women with lower education levels cannot find jobs. This increases the unemployment rate. Even in teachership which is denominated as 'women's profession' and where women work more, they cannot find a jobs among executive positions. Similarly, despite the high number of women academicians, the number of women who are deans or rectoresses is extremely low. In short, the glass ceiling above them looks like a thick but transparent wall above women.
What are the things that executives need to do in order to evaluate women's labor equally and fairly or to reflect it to employment, what reguations can be made?
Soyseçkin: As women's organizations and feminist activists have been emphasizing for years, there is a need for regulations that will alleviate the burden on women on the care of households and family members deriving from traditional gender roles or that men would play an equal role at. Local and national governments should offer free or low-cost pre-school care and education opportunities for every child to have access in every neighborhood. In addition, accessible and quality public service is very important for the elderly, sick or disabled individuals. Otherwise, women cannot find opportunities to acquire skills and education, and this will keep them out of employment.
In addition, the fact that all responsibilities regarding household and care should be shared by men is an essential necessity to take steps to eradicate gender inequality by spreading all over the society with various campaigns, publications and events.
Arrangements such as encouraging women among two candidates in recruitment, working to eliminate sexist / discriminatory language and practices in workplaces, defining and implementing work and non-work life balance from the perspective of gender equality, and arranagements such as paternity and non-transferable paid parental leave should be counted among the very basic points to be made compulsory by the law and to follow the implementation of all these regulations.
 'Decent Job Opportunities Must Be Our Main Starting Point'
In addition to women's participation in business life, the issue of equal pay and social security is also seen as inadequacies. Why is this important and what can be done about it?
Soyseçkin: When we approach only through employment, we ignore how women work in what conditions. However, while talking about increasing women's employment, decent job opportunities must be our main starting point. When the answers of the questions like whether women have control on the money they earn or what are their roles in the decisions in the house or  whether they have the opportunity to improve themselves are not positive, unfortunately, women making money would not be enough to make a change.
On the other hand, it is a situation that needs to be emphasized that almost all working women carry out all household tasks as "second shift" after coming home from work. So even this reality only shows how important it is for women to be employed insured. In other words, as women work both at work and at home, they wear out much faster than men and have health problems. To be able to take part in the pension system in Turkey, you need to be employed insured. The majority of women join the retirement system too late, as they often start working when their children reach a certain age and are able to take care of themselves. Therefore, even if women are employed insured, it seems almost impossible for them to retire because of the retirement criteria. If they get divorced or lose their spouse, then a situation of not being able to benefit from health services arises.
Microloans Lead To Low-Yielding Jobs and Indebtedness 
There are works and fixings of many national and international institutions regarding the inclusion of women in business life. There are efforts of United Nations, ministries and development agencies to provide microloans. How effective has this been?
Soyseçkin: When we look at the applications of microloans in Turkey and generally in the world, we see that women work by staying at home and even include their children to this labor process and that they work in low-income jobs. The loan amount does not enable any other type of work. On the other hand, they often have to pay very high interest rates. There are frequent situations where they borrow money from other places to pay their microloan debts, and thus getting into a vicious circle of debts. On the other hand, women's non-governmental organizations are transformed into structures that track the payment of their loan debts.
While efforts to involve women in business life through microloans, grants and similar methods provide benefits, on the other hand, it reveals a situation such as the commercialization of talents, mostly from home, such as cleaning jobs, home cooking and opening handicraft shops. What are the obstacles to the qualified employment of women labor, what should be done?
Soyseçkin: I think the main obstacle is gender inequality. For this to change, lawmakers need to make short, medium and long-term plans and implement it resolutely. It is important to consult women's organizations and activists working in this field for years.
The platform is interested not only in employment, but also in the post-employment part. A panel will be held on this subject in the coming days. Could you give information about the content of the panel as well as the problems women experience in their workplaces?
Acar: The basic structural problems faced by women such as male violence, harassment and mobbing in workplaces make the situation of women in work life more difficult. In crisis conditions, the urgency of talking about the issues such as women's health, general security, violence, mobbing, harassment and policy making comes more forward. We want to get together on this issue as women, talk about our problems and our methods of struggle, and discuss how workplaces can become safer for women. We welcome all women to our panel at the History Foundation on Sunday, October 13, between hours 13.00-17.00.