Ekoharita Volunteers Call Out: "World Exists"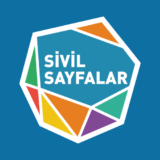 Sivil Sayfalar
17 Mart 2020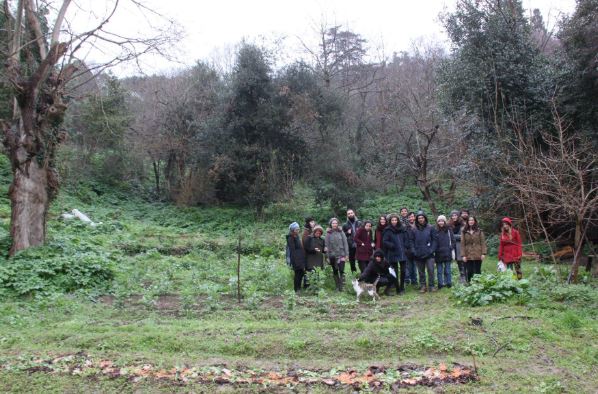 Ekoharita, originally planned as an eco-blog, became a virtual ecological network in 2015 with voluntary efforts and works. Later, it has become an interactive structure where everyone can add the locations they like. In this way, Ekoharita has become a live portal which continues to be developed as a multi-functional "Ecology Based Communication, Information and Solidarity Network". On January 29, 2016, EkoHarita took its first breath by saying "World Exists" and is expanding its volunteer network today by sprouting new projects that will lead to many beauties, many acquaintances and solidarity. We talked to the volunteer founder Alper Can Kılıç about Ekoharita. Kılıç says: 'We strive to continue to ensure the sustainability and continuity of our support and development processes without neglecting other areas.' regarding the topics on their agenda.
Hi, can we get to know you first?
Hi, I'm Alper Can Kılıç. I am one of the volunteer founders of Ekoharita. By combining my interest and knowledge in the fields of ecology, economy and technology, we can say that I am a person trying to voluntarily find solutions in social projects.
What is Ekoharita? For what reason was it established?
Ekoharita is a dynamic formation that started operating in 2015 and that had stepped into life in January 2016 and that has been constantly developing. It is basically a platform that aims to become an ecology-based communication, information and solidarity network. The main purpose of Ekoharita is to provide opportunities, resources, links to what people, organizations, civil initiatives, campuses, communities, volunteers and institutions working in the field of ecology want to create in their lives or in their environment by recognizing each other as well as inspiring them and expanding this network on a social scale by interacting with these people and helping them by assisting in terms of support and solidarity.
How did the idea of Ekoharita come up? Are there any other examples in the world? What was the thing that inspired you?
The idea of ​​Ekoharita was put forward by a young team intending to find a prudential solution to the problems that they have observed throughout their lives. In the beginning we were planning to establish a food community relations network. Later, this plan evolved and became a wide spectrum including food communities, ecological campuses, institutions working in the field of ecology, urban gardens, civil initiatives and even joined by eco-enterprises, farms, museums, national parks, ecological tourism and camping sites. Later, we added a small social network that people can join. Thus, Ekoharita members became able to communicate among themselves. Later on we added a calendar, book or movie suggestions, movie links and e-books to the structure in which ecology activities could also be followed. In addition, there is an online newspaper that updates itself from the websites of the locations in the map.
What activities do you engage in in order to improve the Ekoharita?
Ekoharita is a project with virtual and physical branches designed to produce solutions for needs in the field of ecology, to prepare the ground for new sister projects, to establish bonds and to create networks. In fact, even if we do not generate new projects or make new developments, we are delighted to be able to support the achievement of new intentions by ensuring the continuity of our structure as Ekoharita by establishing these ties. Apart from that, we are constantly trying to develop Ekoharita itself with additional projects and the works we do on Ekoharita's own infrastructure. We have made many technical improvements since its establishment. We have been striving to ensure the sustainability of the system and establish a reliable identity / structure for the future for three years.
Other projects that we try to develop are Community Supported Agriculture Network, Community Supported Agriculture Tool (ekotopluluk.org), Ecological Wikipedia (Ekopedi.org) and Doğa Yolun Olsun. We plan a series of innovations in the autumn of 2019 where we plan to have better interactions with our members if we can, and if things go well.
From what institutions does Ekoharita gets support?
First of all, we would like to state that Ekoharita is a completely voluntary civil organization and does not receive support from any institutions and organizations, it is an independent structure. Based on this, if there are people who want to support us individually, they can offer their support and help us develop the project on our About webpage of Ekoharita. All these supports will be used and published transparently on the website for the development of Ekoharita. There are many non-governmental organizations which we have relations with. Although we are not able to carry out active or common projects with all of them, Ekoharita is actually connecting or starting to establish a connection with all the non-governmental organizations that it adds to the network. It will be difficult to give individual names though. We were the organizer supporter of the Food Communities Workshop, which took place in Istanbul in the past years, covering nearly 20 stakeholders. We attend the Kadıköy Environment Festival every year and try to organize interviews that bring together many formations.
We strive to maintain the relationships we establish through Ekoharita with physical activities in real life. Therefore, we can say that Ekoharita is more than a virtual social network, it is a structure that touches life and that is related to life. In short, we are in direct interaction with many groups. But if you ask whether we have a project link that we are actively carrying out with the intention of spreading to more people now, I can tell about the "Nontoxic Tables" project of Buğday Derneği Ecological Life Support Association. I wish everyone reading this interview to research and follow this project. Especially the issue of food and food production concerns all of us.
What are your current agenda topics?
Recently, due to the very active development of our ekotopluluk.org project mentioned above, we are working hard on food communities. Apart from that, we strive to continue to ensure the sustainability and continuity of our support and nutrition processes without neglecting other areas.
We invite everyone to spend time at Ekoharita and follow our social media channels. If you are interested in the field of ecology, it would be good for you if you want to be inspired about what you can do about life and your life as well, and if you like to build connections.
Because "World exists!" Let's come together and explore this world.