The Place In Izmir That Brings Different Communities Together: Originn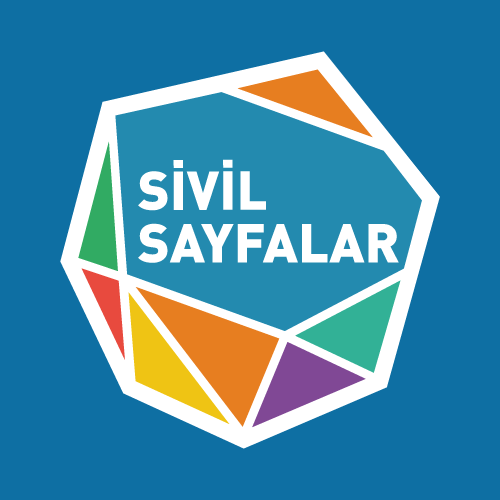 Sivil Sayfalar
20 Şubat 2020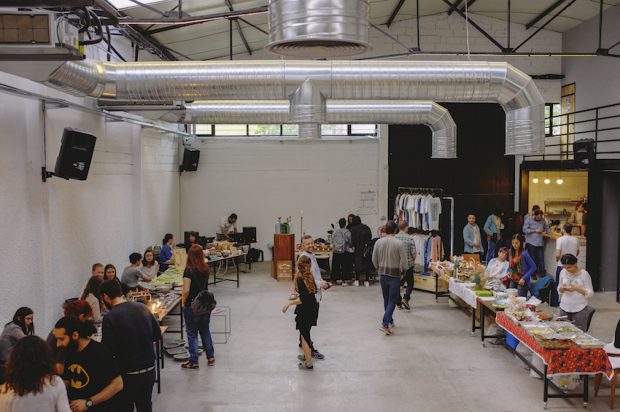 We've talked about social entrepreneurship with Nazey Erdilek, one of the founders of Originn that is one of the important examples of coworking in İzmir. Stating that their first goal is to "bring together" in their work, Erdilek says that they are acting with the aim of "walking towards the wellness of the earth and doing that together".
In recent years, initiatives that offer office services with a perception that can be defined as "coworking", that means "shared or common offices" have started to occur. Coworking is the name given to new workspaces where young people, institutions, entrepreneurs, freelancers, designers, architects, and individuals with digital agencies come together to work collectively. Coworkings, which offer advantages such as networking, cost efficiency and motivation, started to be preferred for the socialization opportunities they create. Coworkings are also among the meeting places of non-governmental organizations.
Since Originn, which is the first name that comes to mind when it comes to coworking in Izmir, had mentioned the concept of being a collaborative community, it still continues to be the starting point of many initiatives as well as a bridge for different communities and a home for some. We can say that the most basic element that Originn brought to İzmir is the cooperation and the community it has established around it. With its spacious and high ceiling architecture, socialization opportunities and the ease of transportation it offers, it operates with the motivation to be a permanent source of inspiration for the shared living and working culture.
We talked with Nazey Erdilek, one of the founders of Originn's story. Erdilek, who grew up in many different cities because of his parents being teachers and who had returned to her country after living in London and worked in sales and marketing in the private sector for 10 years in Izmir. With their longing for a happy workspace, she says that now in Originn she and her two friends continue to practice human-oriented, innovative and creative activities by exchanging and transforming them with their communities that they had initiated with GNN Offices.
Originn's Story of Foundation
Erdilek, who told us the story of the establishment of Originn, stated that they had started to provide Virtual & Ready office services 6 years ago for the first time as GNN Offices in İzmir and they organized activities in different collaborations with many NGOs, universities and companies as well as creating networking opportunities and said: "During this process, we have all observed how a more enjoyable workplace contributes to all of us both in our business and in our private lives. As a result, we searched for a second area and established Originn, in order to create alternative opportunities in response to increasing demand, and to realize projects that can appeal to larger audiences."
Explaining that they started all in order to contribute to the entrepreneurial ecosystem more in İzmir, Erdilek said: "We thought that we could facilitate the difficult processes that entrepreneurs encounter with inspiring them more and and providing them more network. We named our new place Originn with the dream of being a starting point for original business ideas and innovations. Originn has been continuing to be a new generation working place and a meeting point since the first day for entrepreneurs who have grown together, and continues to create opportunities for new collaborations by bringing together local and international organizations, institutions and people, especially in the creative industries and food sector with the contents it designs."
'We Have Been Defined As Social Entrepreneurs Over Time'
Stating that they were defined as social entrepreneurs over time, Erdilek said, "Our first aim was to bring together and unite in everything we do. We acted with the aim of stepping forward for the Earth and doing it together. First we learned to become a community; we liked to grow together, to produce for each other, and loved to grow by feeling that we are all part of this community. Then we shared; what we produced, our experiences, our offices, our projects, our coffee, our success, our failure… We trusted each other, supported our neighbors, we changed and transformed together. With al these, we started to be defined as a socially strong institution, a "social entrepreneur."
'We had a Chance to Collaborate with NGOs'
Referring to their relations with civil society, Erdilek said: "We've had the chance to meet and collaborate with many non-governmental organizations or communities so far. There were also events being organized in Originn, and we were involved in their strategic plans as well. In addition to this, we have a cooperative that is focused on Izmir culture, including the founding partners of Originn as well as the association of Originn's community – which we call ourselves 'People' – in the fields of creative industries. We believe that non-governmental organizations are important tools of social transformation. We see the problems of society as fair, compassionate and inclusive platforms that produce creative solutions for solving individual problems related to our lives and focus on ending problems by creating viable models.