Starting a Social Enterprise in Turkey with its Ups and Downs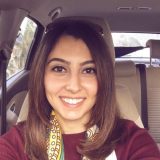 Aslıhan Kahraman
25 Nisan 2019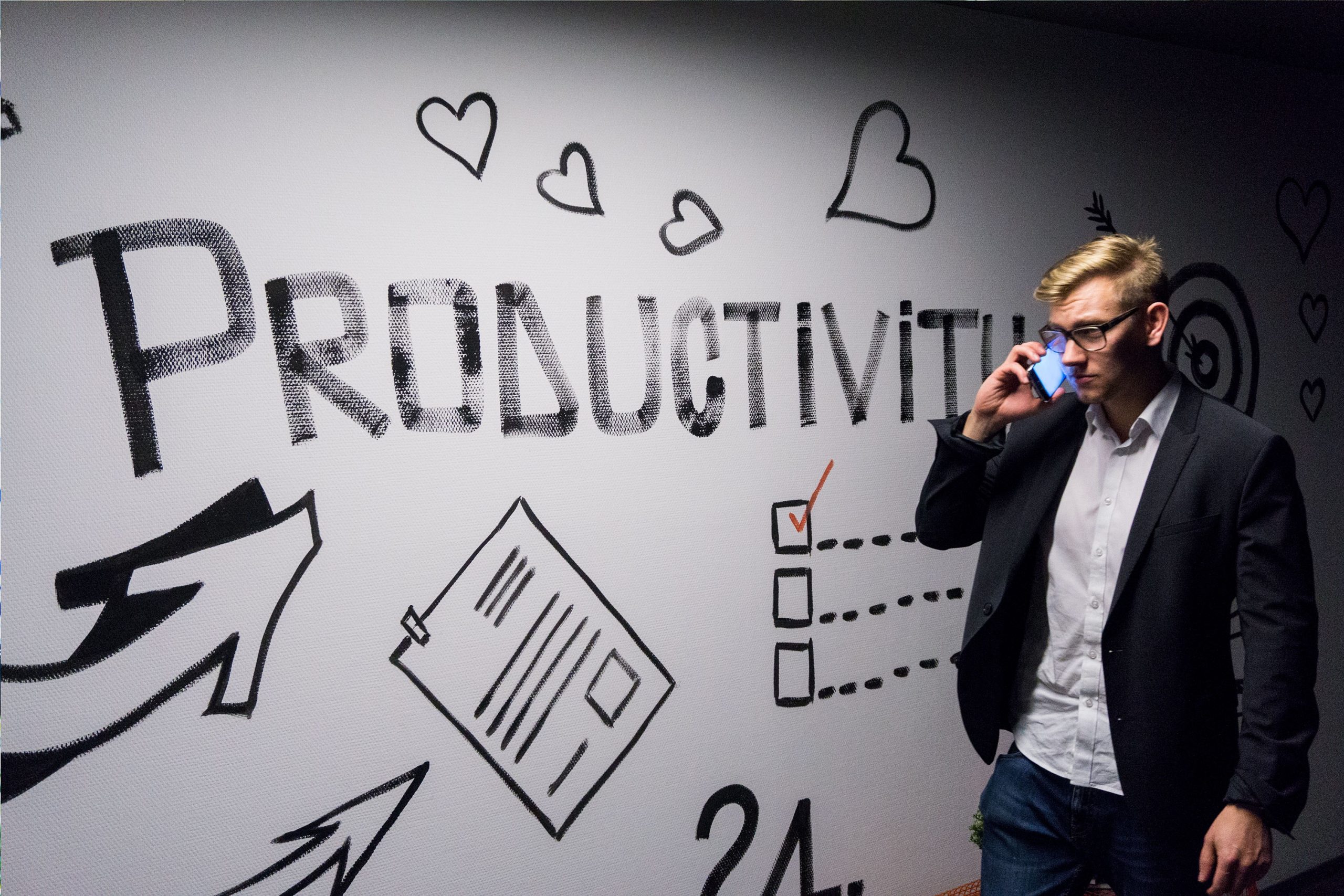 In recent years, we have often heard the term social entrepreneurship. The number of social enterprises in Turkey has increased, programs for social enterprises, supports and rewards began to multiply. While we were accustomed to commercial entrepreneurship and commercial enterprises, social enterprises started to make their voices heard in the field of entrepreneurship. We talked with the top organizations operating in the social entrepreneurship sector, supporters and social entrepreneurs in our country; we wanted them to tell us the benefits, disadvantages and difficulties encountered of starting a social enterprise in Turkey.
First let's start with the pros and cons of social enterprise ecosystem in Turkey:
There is a dense young population and next generation want to work in more useful jobs for society
Social entrepreneurship is a fresh and young sector, and because of its innovative, flexibility and dynamism, the need for young people stands out. For years, they confront us everywhere we boast of our young population as an advantage in the field of social entrepreneurship and Turkey's young population is expected to use the advantage in this sector.
In our interviews with Koç University Social Impact Forum, which is active in this sector, we learned that the young generation wants to believe in the work they will do after they finish university, and they prefer to work in useful works for the society. The search for the new generation to satisfy itself in a spiritual sense will increase the orientation towards social entrepreneurship.
A solution is needed where there is a problem
Each country has its own problems, as well as the problems of our country in various areas. Although there is not much of a problem, it is an opportunity for social entrepreneurs. Social initiatives that generate solutions and create innovation and change are easily adopted and quickly adapted.
High potential of local actors, waiting to be revealed
Social entrepreneurship is known in big cities such as Istanbul and Ankara. However, social initiatives are needed all around Anatolia. In some cities there are many structures, companies, individuals, organizations that operate without knowing that they are in fact a social enterprise model. The potential of the actors to operate locally is high, and when this potential flows into the sector, important and valuable works can be created for local development. In addition, local actors can learn the intricacies of this area and use the support organizations and other facilities in the field to produce beautiful works away from the chaos of Istanbul and Ankara.
Advanced state of civil society in Turkey
As of today more than 115,000 associations in Turkey, more than 50.00 foundations and thousands of cooperatives, groups of platform, a large number of civil society organizations are included in the current movement. The large number of actors in the field means that there will be more cooperation opportunities in the field. Social initiatives are also part of the civil society because they aim to create social benefits and the more civil society is developed, the more the actor with experience, know-how and field knowledge, the social initiatives such as actors in the whole field will positively affect and support their development.
Social entrepreneurship is more comfortable than private sector and has more innovative and more dynamic working environment than traditional non-governmental organizations
We all know the working conditions of the private sector in Turkey such as often long hours, not given permission, complaining the dehumanizing working conditions. In civil society, we are talking about the excess of bureaucracy, the slow progress of the works and the reflection of innovation. It is unclear whether social enterprise is a 100% definitive solution to all of these problems, because its problems will be in itself, but it is clear that the private sector is more flexible than working conditions, and that it is separated from the civil society by its innovative and dynamic approach.
Supporting institutions, innovation centers, projects and awards
There are organizations working to solve the problems of social entrepreneurs, to help them in every sense and working to ensure they are not left alone in Turkey.
Ashoka who put their name in the world of social entrepreneurship concept was in Turkey with the branch of Ashoka Turkey, since 2000. Ashoka's fellowship program for social entrepreneurs operating all over Turkey to produce social benefits would choose as the global Ashoka Fellow and it adds to the network.
İmece Social Innovation Platform carries out a pre-incubation and incubation program called Support Program each year. The program, which will be held for the third time this year, has supported 25 social entrepreneurs so far.
Koç University Social Impact Forum (Kusif), training on social entrepreneurship at the university, taught, work across Turkey in the area and carrying out research, aims to increase awareness and awareness in the industry by producing high quality Turkish sources related to social entrepreneurship.
These organizations as social initiatives can be stated as Impact Hub in Turkey, Social Innovation Center, Ibrahim Bodur Social Entrepreneurship Awards, state development agencies conducted with over Turkey Social Entrepreneurship Network Project, Knowledge Young Social Entrepreneur Awards, coming Innovative Solutions Association for Sustainable Development.
Social entrepreneurship stands out as a new career alternative
Although "social entrepreneurship" was started in the end of the 90's in Turkey, Ashoka Turkey as first social entrepreneur with Viktor Ananias began in the beginning of 2000's and this sector has been started to be known more recently in Turkey. When Turkey's socio-economic structure of the considered surplus to requirements in the social and environmental fields, the job front of the social entrepreneurship sector, which is to find solutions to these needs clear, the future looks bright, new career in thus cutting wanting to be beneficial to the society stands out as an alternative.
Unfortunately, some rudimentary aspects of Turkey in the field of social entrepreneurship ecosystem are also available:
The concept of social enterprise is not defined in the legal and financial legislation
In many countries in the world, the concept of social enterprise, "social purpose company" (Belgium), social influence company" (Luxembourg), "social benefit company (England) etc. under the names defined in the legislation. The fact that it is defined in the legislation allows the scope of the concept and legal infrastructure to be specific, thus allowing for the introduction of special programs for social initiatives, and perhaps the introduction of special exemptions. When there is no place in the legislation, the advantages, credits and programs are limited. In fact, the lack of legislation, financial legislation can not find a place that causes. Since there is no specific class of scope and definition in the legal field, social enterprises are established with hybrid models and in most of them they have to become corporations. Establishing a company requires social enterprises to pay taxes, even as a profit-making company, although it is not a profit (although its primary priority is not profit). The lack of a place in the fiscal legislation is an obstacle to bringing tax benefits or financial exemptions for social enterprises.
However, this seems to be no longer a constraint in the future, as the Social Entrepreneurship Network Project, which was launched on February 1, 2019, is currently underway to work on social initiatives.
Poor public awareness of social entrepreneurship
The weakness of public awareness is not only a case specific to social initiatives, but it is also controversial in our society that the perception of civil society in general and the supportive approach to civil society remains unchanged even today. However, the fact that the audience, who heard and knows the concept of social enterprise and who is shopping from social enterprises, has a limited mass, is one of the major negativities for the sustainability of the initiatives.
The conscious consumer who researches the products and services of social enterprises and who wants to get a product or service when he / she wants to take a product or service is not in a sufficient number to ensure the sustainability of the ecosystem. This is changing with the gradual change of perception and increasing consciousness, but there is more to be done in order to increase awareness and visibility, and on the other hand, the number of social enterprises should be increased.
On the other hand, because this consciousness is not settled in the society, the work of social entrepreneurs is not understood or appreciated by their surroundings. Social enterprises, social structures for social benefit, for this reason when working for the community can not be understood by the community.
Social enterprise awareness has not yet settled in public institutions, investors and individual supporters
This comes from the same place with the fact that there is less awareness in society. In many different countries, the view of municipalities and other public institutions on social enterprises is that the social enterprises take the burden on the public and the state, and that they support the public in the name of serving the society; therefore, social initiatives are supported by local public institutions. In our case, such a consciousness of our municipalities is unfortunately not yet. In the same way, there is no social initiative in the focus of funds, individual donors, and investors, which requires them to have more visibility into the social enterprises' self-acceptance, and the spread of funding and investment finds to a longer period.
Social banking concept in Turkey is not settled, there is no social investment fund
For example, in Spain, value-oriented banks such as Triodos and Etica are available, investing in social enterprises and credit. Non-profit lending institutions such as CIGALES in France, land-based institutions such as Caisse Solidaire du Nord, companies providing finance to social initiatives such as Pas de Calais, France Active, Garantie and La Nef, Terre de Liens and Habitat & Humanisme institutions that provide land to social initiatives working on land, and non-profit organizations such as SIDI have overseas investing institutions. In the UK, there are consultancy companies that bring together social entrepreneurs who have been influenced by influential investors such as Resonance and the banks that support social enterprises rejected by traditional banks such as Royal Bank of Scotland Social & Community Capital.
Turkey's institutions supporting social entrepreneurship initiatives and organizations and does not have as many institutions as we mentioned above; however, these are institutions that provide more competence and capacity support rather than financial support to social enterprises, as there are no institutions engaged in banking and / or social investment activities. We need to increase the number of banks that will lend to social enterprises, investment funds that will provide financing, and intermediary institutions that bring social entrepreneurs and entrepreneurs together.
The number of experts and mentors who know and know the area of ​​social entrepreneurship and who can provide specific advice and consultancy are limited.
Social entrepreneurship in Turkey because it is more fresh and new field, volunteers who know the area and functioning, experts and / or mentor less number of people. Even experts who advise and mentor initiatives / start-ups at the present time know the entrepreneurship and the private sector and know the functioning there, the advice given to social entrepreneurs can sometimes be incompatible with the structure and spirit of social entrepreneurship.
Support mechanisms are restricted in places other than major cities
Unfortunately, outside of big cities such as Istanbul and Ankara, the local entrepreneurs can have limited access to information, know-how or experience.
Social entrepreneurship is currently trapped in big cities, but with the increase of local initiatives and interest in the field, support and investments will be on the ground and work will be done for actors in other cities.
In the Social Entrepreneurship Network Project mentioned above, it is expected that Bursa, Van, Gaziantep, Kayseri, Muğla and Samsun, excluding Istanbul and Ankara, will be selected as the project province and development agencies will be involved in the project, which will contribute greatly to the development of local actors.