Are You Part of the Social Enterprise Ecosystem?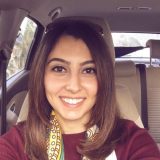 Aslıhan Kahraman
25 Nisan 2019
In recent years, we have started to hear the term 'social entrepreneurship' quite often in our country. The number of entrepreneurs operating in this field has increased. In addition to commercial enterprises, social enterprises' voices have also begun to be heard in the field of entrepreneurship and this made us happy in terms of the richness of the sector.
So, how many of these social enterprises do we know, and which ones are these? How many of them do we shop from? Which ones do we support? Which of us is part of this sector whose voice has recently begun to be heard in Turkey?
We examined the social enterprises that attracted our attention and we would like to introduce to you the activities of these enterprises whose products and services we liked very much.
Gelecek Daha Net (GDN) Platform – Training and development platform that brings together the party who has the information and the party who needs the information
Gelecek Daha Net is a platform for young people aged 14 to 30, that brings them together with experts and business people who have the knowledge they need using skill development tools such as online and offline guidance, mentoring, trainings, meetings, and videos. Since 2008, the platform has been bringing together young people with volunteer mentors and offering free guidance on education, training and business life. In addition to online mentoring services, it also organizes activities such as online trainings, webinars and workshops. Ranging from time management to personal image, from personal information security to professional behaviour, it produces free content for its users. Moreover, success stories, job presentations, thematic topics, company and educational institution presentations and videos on many more topics can be accessed on this platform.
According to the information we received from GDN's founder, Serra Titiz, there are currently 15.000 young people registered and 2.000 volunteers.
Fazla Gıda – Effective waste management platform that brings food banks and food enterprises together
FazlaGıda is an effective waste management platform for enterprises that transports food, which has been discarded but not expired and that still has nutritional value, from food companies to the needy and food banks. It enables food enterprises to create economic and social value from demand surplus products by effectively managing their inventory of unsold products. Foods that cannot be sold via FazlaGıda can be donated, resold or recycled.
YenidenBiz Association – An association that helps women who have had a break in their career to return to business life
YenidenBiz is an association that has been established to assist in the re-employment of women who have taken a break from working life. The idea of the association was born upon realizing that the CVs of women who had discontinued their working life for more than 1 year due to marriage, birth, family and similar reasons were eliminated by the human resources departments in the private sector. The platform is currently conducting activities with the aim of supporting women's return to work and these are women who are university graduates, with minimum 7 years' experience, having a break in business life for one year or longer and who are willing to return to work. In 2018, it was one of 10 participants in Turkey winning micro-grant as part of Smart Start Project supported by the European Union.
Harmoni Women's Cooperative – Women's Cooperative for women's participation in economic and social life
Harmoni consists of 20 women who set off with the idea that women are active participants in economic and social life, and this is mandatory for social development. It offers women, who cannot work full-time for various reasons, the opportunity to work in line with their own skills and during their preferred working hours. In addition to vocational trainings, it supports their development through trainings on working life and social life. It has trained more than 160 women to date and provided income opportunities for them. It currently has more than 100 products and says that it is for everyone who is a naturalist and who wants to use hand-crafted, custom-designed products. Apart from individuals, it also works with institutions on special days or upon request as per demand.
Vivoo – Biotechnology based personal wellness application with urine strips and mobile application as its products
Vivoo is a biotechnology-based personal wellness application using which you can follow your own health from home. The way it works is quite interesting. After you urinate on 10-parameter urine strips, you take a picture of it using the application and upload it to Vivoo's mobile app, and the application gives you advice on your personal health according to these parameters! In short, this initiative by two young Turkish women, first recognizes your body through your urine and then gives you specific advice on your water consumption, your immune system values, whether you have an infection in your urethra or not, your pH level, your ketone content, your liver and kidney functions, and so on.
Good4Trust – Social network platform that aims to create ecologically and socially fair economics of generation
Good4Trust is a social network platform where various non-governmental organizations and social enterprises can exhibit their own products and share their favours. It brings together consumers and producers with the purpose of strengthening them with services and products of social and ecologically responsible and reliable producers. The platform aims to develop a global community by creating ecologically and socially fair economics of generation towards a planet where people are in harmony with peace and nature.
EVCAD (Home-based Working Women and Social Rights Association) – The association carrying out activities to make visible the contributions of women working in their own home or in domestic services
EVÇAD is an association which was established to support women's participation in social, economic, political and cultural life and that carries out activities to make women's labour and the contribution of women's labour spent in domestic services to the household economy and thus to the country's economy. In 2018, it was one of 10 participants in Turkey winning micro-grant as part of Smart Start Project supported by the European Union. The Association has activities such as strengthening the organizational capacity of women working as home-based to fight for their social security rights and bringing women, who want to work outside home, together with vocational training and employment opportunities. Today, EVÇAD has 70 registered members and 150 volunteers.
Açık Açık – Platform established to bring together transparent and accountable associations and foundations with benefactors
Açık Açık is a platform established with the aim of bringing together benefactors and transparent and accountable associations and foundations that recognize benefactor rights in Turkey. Açık Açık is a social platform where benefactors can search for associations and foundations operating in the field of services they want to support, where they can get information on associations' and foundations' goals, stories, projects, financials and managers, where they can access information on things to consider when making donations, tax benefits and benevolence, and where they can make a donation to the organization of their choice. It is a platform that will help the benevolence sector, whose reliability has been shaken in our country in recent years, to regain its credibility.